EMUI is still on Huawei's international phones while HarmonyOS is on the Chinese ones. As the company just announced the list of devices getting EMUI 12 starting in H1 2022, it appears they will continue to do so for some time.
Even though Huawei hasn't said what version of Android EMUI 12 is built on, the recently released Nova 9 suggests that we can safely assume that it's Android 11 or higher. Here is the complete and final list.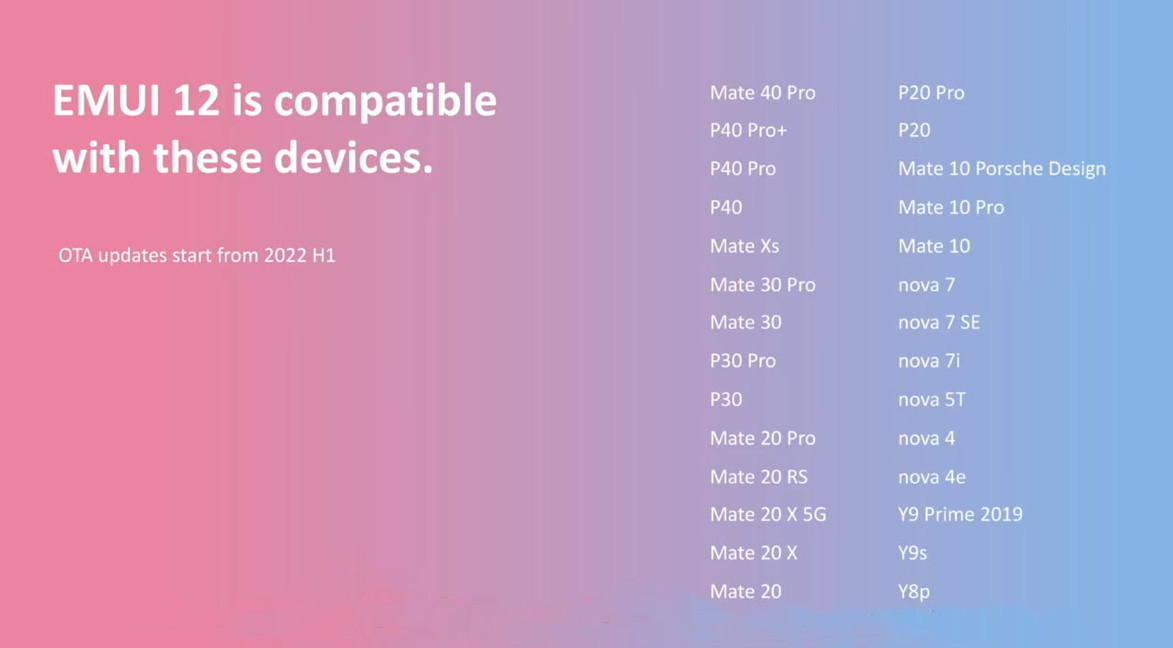 In the near future, users of the Huawei Mate and P series phones will be able to download a beta version of the software.
In the same way that Harmony OS 2.0 focuses on the integration of Huawei devices, EMUI 12 aims to simplify file sharing and remote control of Huawei devices. Additionally, new animations and designs are on the way, with the notification shade likely to be the most noticeable change. Using the notification panel on the left brings up the notification panel, while using it on the right will summon quick controls like a brightness slider and media controls. The notification panel is now divided in two. Similar to the MIUI operating system from Xiaomi.