In the Third Quarter, Xiaomi's Net Earnings Increased by 25%, and MIUI Currently Has 500 Million Users
The Xiaomi Group has released its Q3 financial results, and they're quite good. MIUI has more than 500 million monthly active users and is the most popular TV brand in China.
Despite a lack of components, the company sold 43.9 million cellphones, an annual rise of 4.4 percent.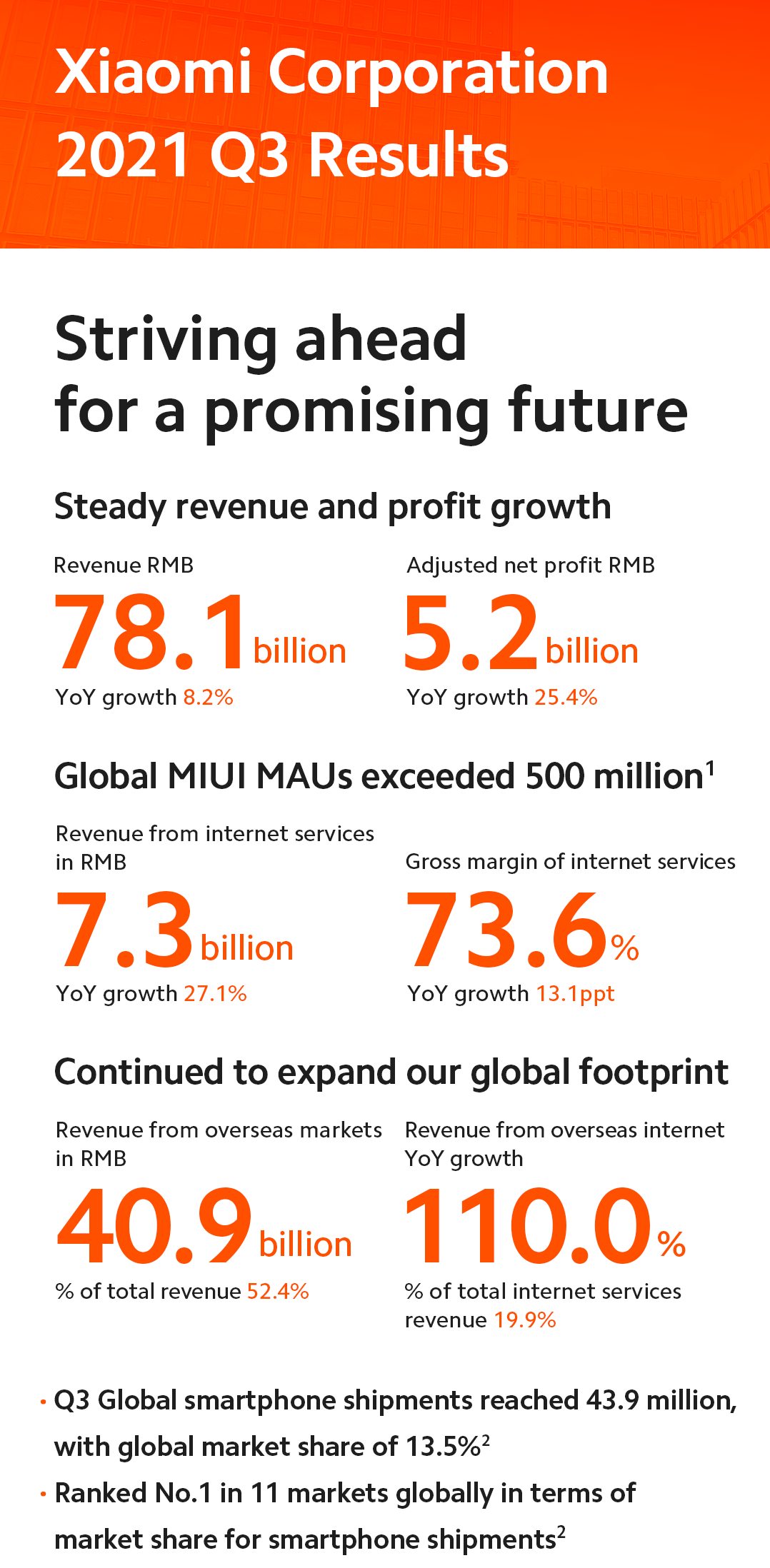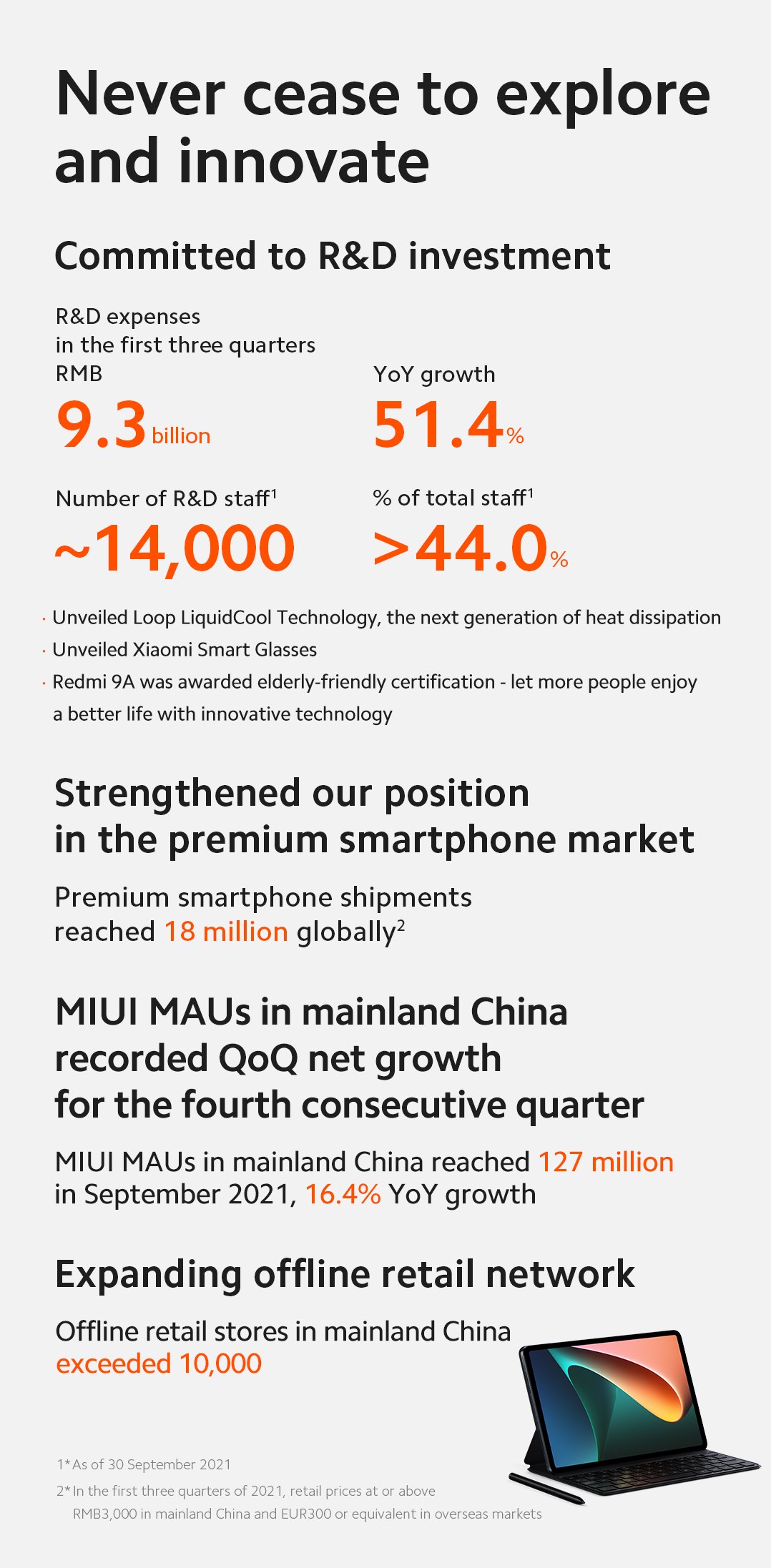 Q3 2021's overall income was CNY78.1 billion, with 61 percent coming from smartphone sales (CNY47.8 billion). CNY5.2 billion in net profit is a 25.4 percent increase over Q3 2020.
By Xiaomi's count, 18 million of the smartphones shipped were in the "premium" category, which the company defines as phones that cost more than CNY3,000 at home or more than €300 in Europe or the US. There were 11 markets where Xiaomi was the #1 smartphone seller, and another 59 regions where it was in the top five. Xiaomi has a global market share of 13.5 percent, making it the third-largest smartphone manufacturer in the world behind Samsung and Apple.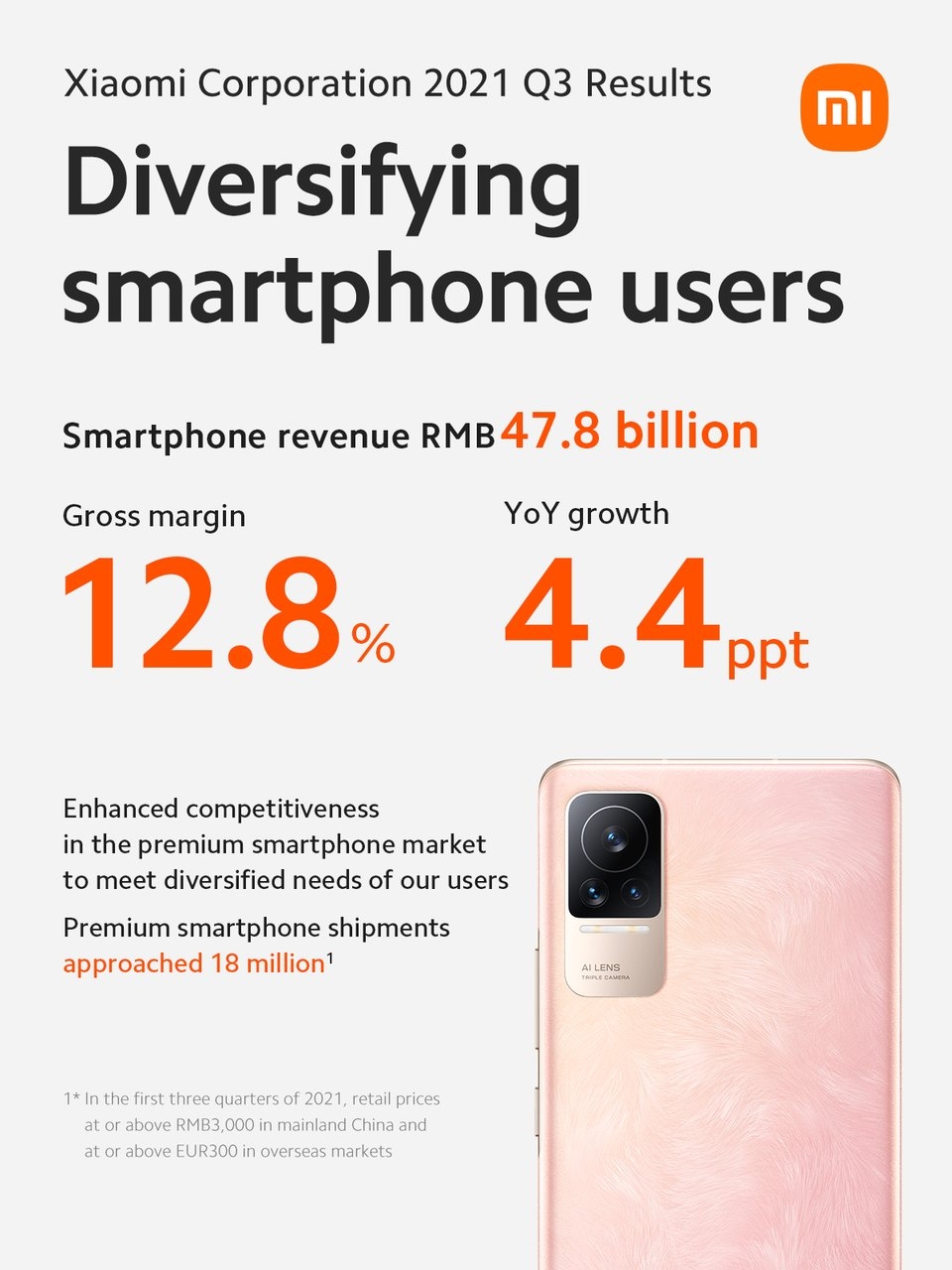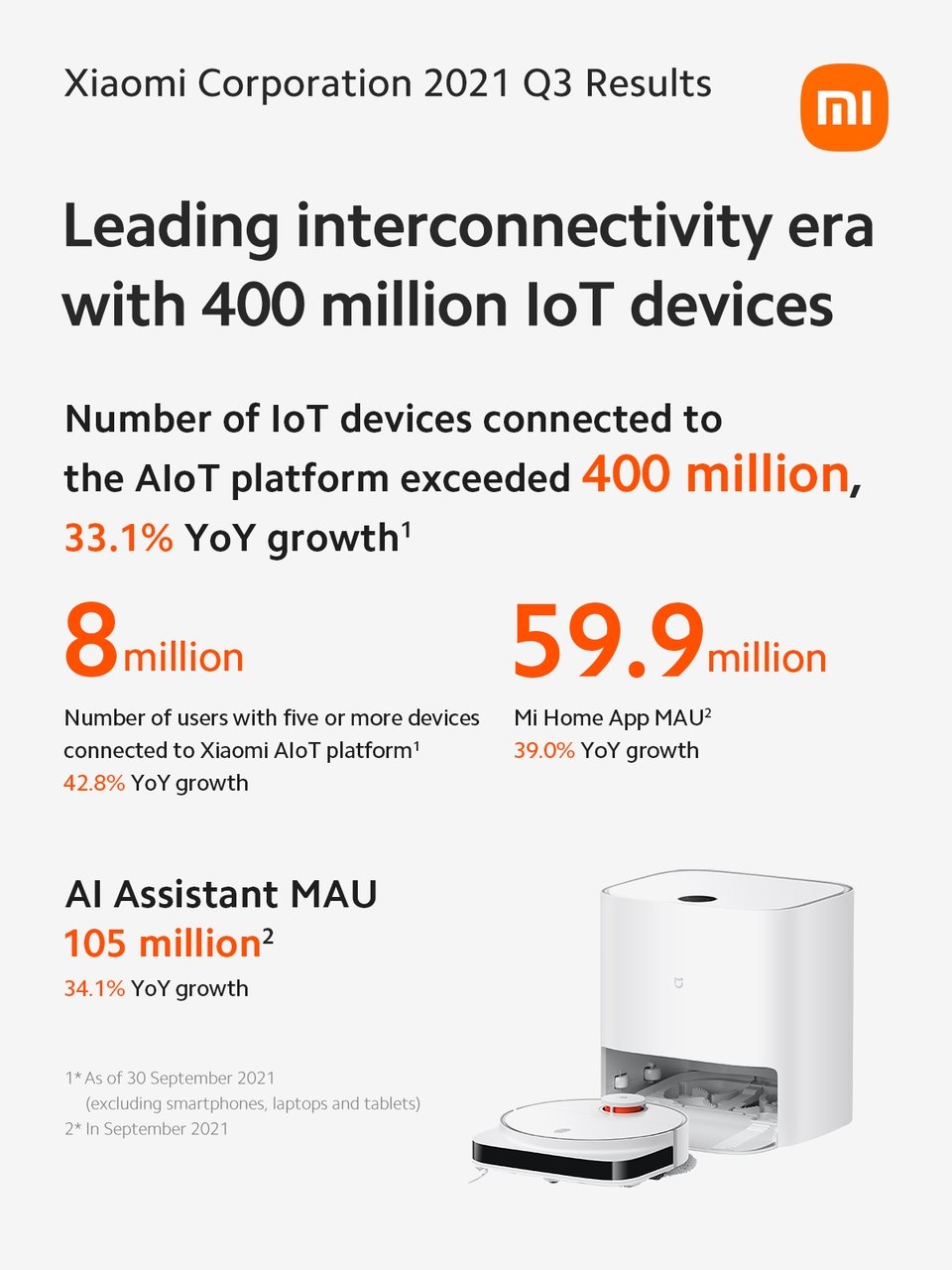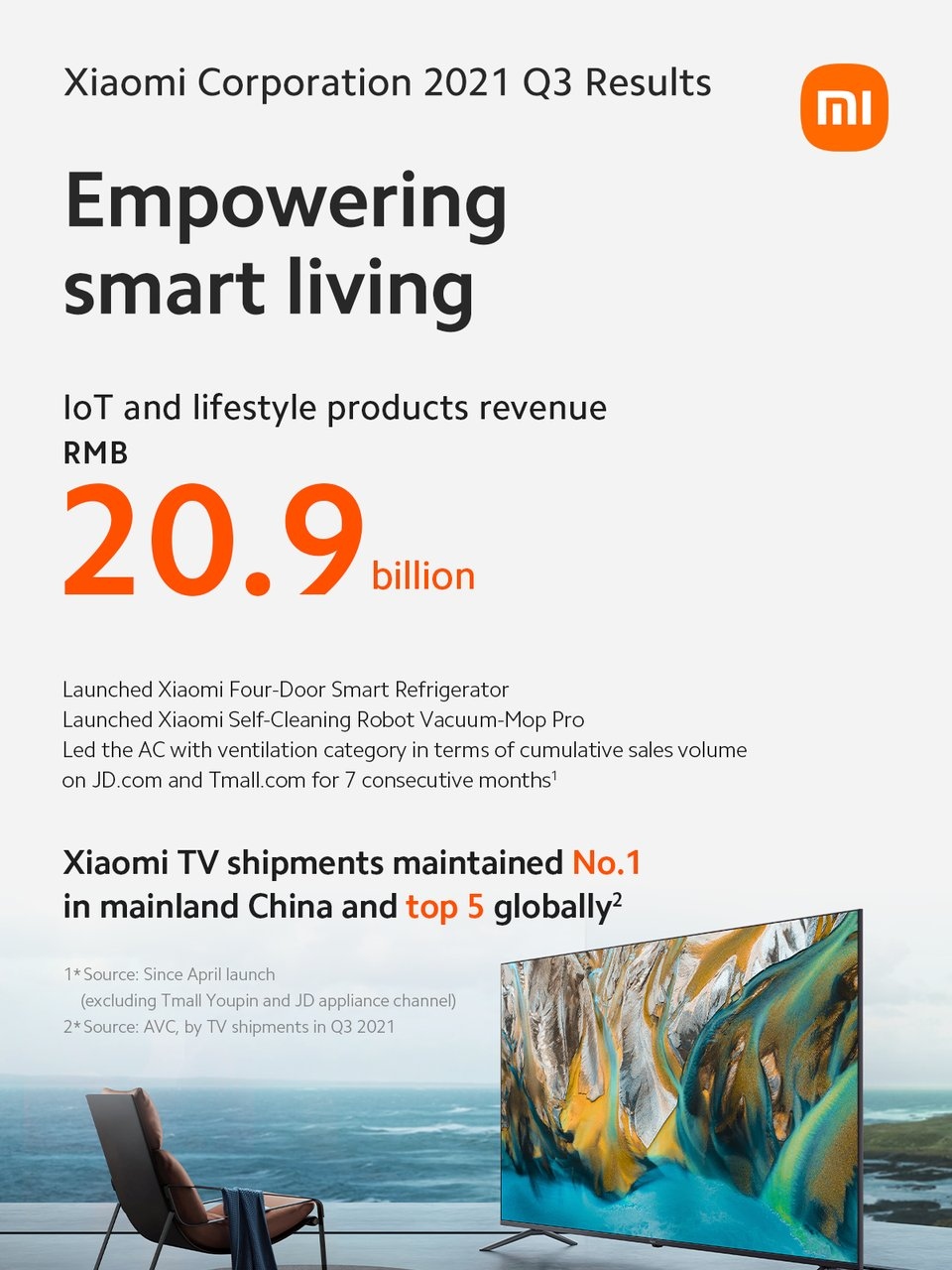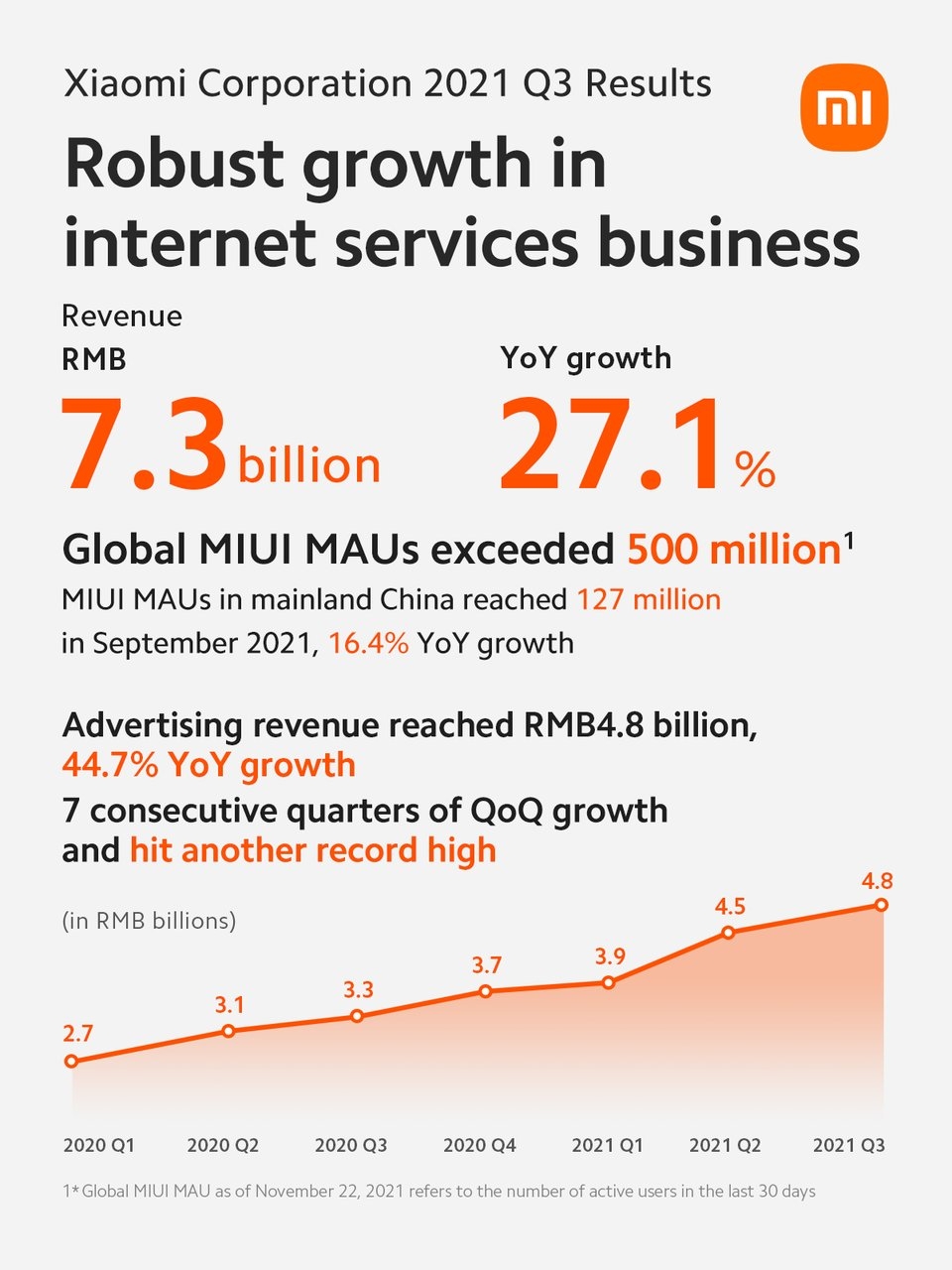 Xiaomi also has a wide range of products. Over 400 million smart devices are connected, a 33% growth from Q3 2020, according to the infographic.