In a few weeks, the Snapdragon 888+ will be the latest and greatest chipset from Qualcomm. It has a slightly overclocked Snapdragon 888 prime core. Qualcomm has begun developing the Snapdragon 898 or 895, which will serve as the next-generation processor. Despite not being announced, it's already been mentioned in some leaks. New silicon is being tested by a mystery device that was discovered by GeekBench. GeekBench's findings point to a new processor being used in the previously unheard-of device.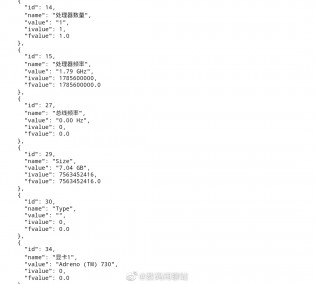 The vivo V2102A model number doesn't look like it belongs to any of our existing devices, and that's understandable, because it's obviously a prototype. A CPU that is running slower than planned. There are numerous rumors circulating about the next generation of Snapdragon chips, such as that it has eight cores: one dual-core high-performance CPU running at 2.17GHz, one quad-core power CPU running at 1.79GHz, and four efficiency cores running at 1.36GHz. With Qualcomm yet to finalize their naming conventions, it seems likely that the Snapdragon 898 or 895 will have a Cortex-X2 core that can run at 3.09 GHz. This would be higher than the Snapdragon 888+'s overclockable X1 core.
The three-lettered "big" and "LITTLE" cores are actually the first to rock an ARMv9 design and promise up to 30% better energy efficiency, whereas the X2 core should be 16% faster than its X1 predecessor. The Snapdragon 898/895 itself will likely be using Samsung's 4nm manufacturing process to pack a next-gen Adreno 730 GPU, as well as a new X65 5G modem, capable of up to 10 Gbps speeds alongside the other component inside the chip. We are also expecting to see an upgraded ISP and NPU.