With the first ever over-the-air (OTA) update, the Nothing Phone 1 now has the most recent security patch (July)
In the office, the Nothing Phone 1 has already received its first software upgrade after being delivered yesterday. The Nothing OS 1.1.0 update for the Phone (1) includes security patch for Android from July and several bug fixes, new features, and upgraded camera.
Most notably, Nothing OS now has Tesla integration, allowing you to control your Tesla EV straight from the notification shade with the use of a toggle under Quick Settings. The new NFT Gallery widget is a great way to show off your digital artwork right from the home screen.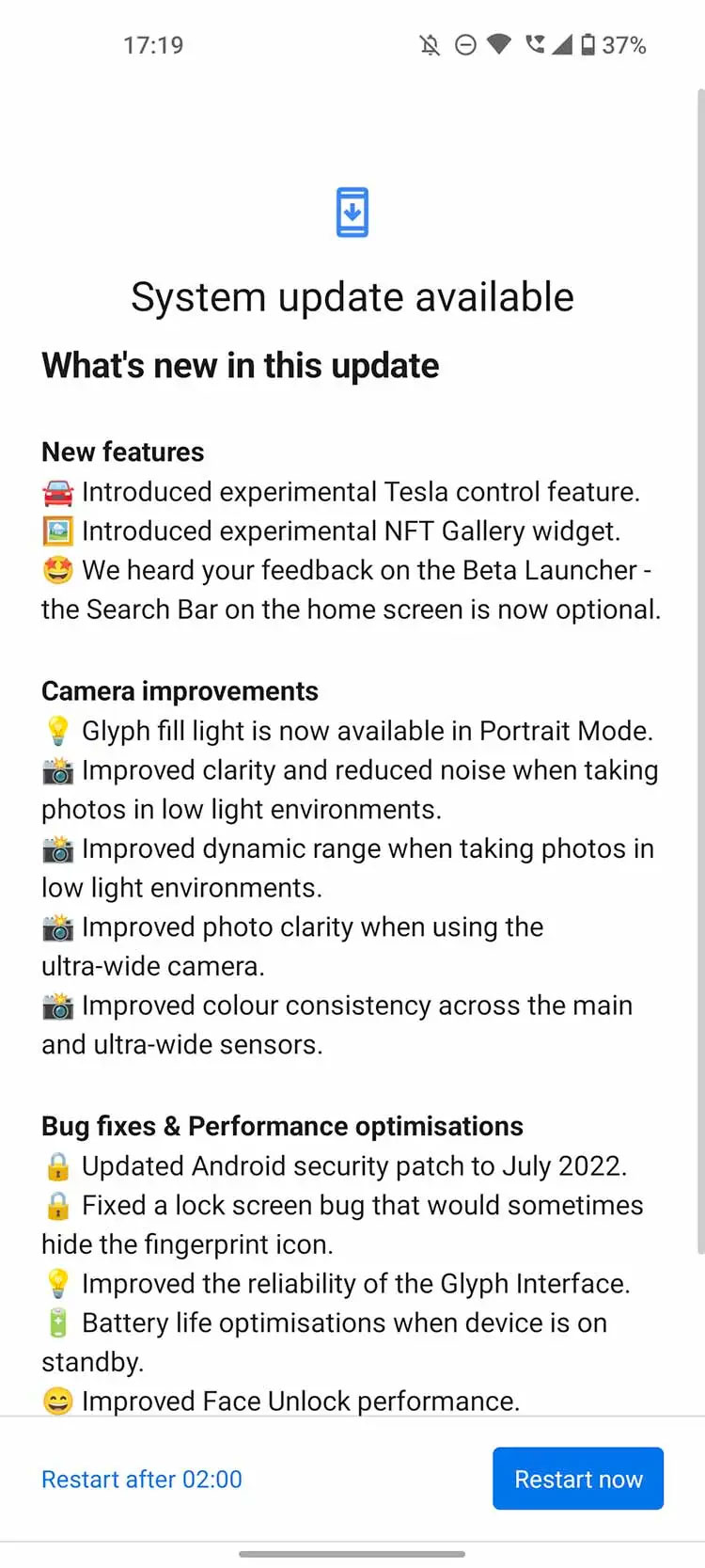 Use of the Glyph's fill light in Portrait Mode, along with enhanced noise reduction and dynamic range in low light, are just a few of the camera enhancements. Colors have been adjusted to be more uniform between the two back cameras, and the ultrawide camera now provides sharper images.
In addition to implementing Google's July 2022 security update for Android, other updates have been released. The fingerprint icon on the lock screen has been restored after a glitch was fixed, and face unlock now works more smoothly. The Glyph user interface has been updated, and the device's standby power consumption has been reduced for longer battery life.