A Nokia phone with all the features of a tablet. The new T-series has an elevator pitch like that. What's the point of launching a tablet line now? Tablet shipments increased last year for the first time since 2014 as a result of the current scenario. Tablet sales have also been good so far this year.
The Nokia T20 tablet was designed in response to this new circumstance. A long battery life and fast charging are essential for working or studying from home for long periods of time. It also needs to be capable of handling video calls, have a Kids Space and parental controls for children, and be secure and long-lasting.
To begin, the tablet is equipped with the largest battery available at this price point, an 8,200 mAh one. The T20's battery life is estimated at 15 hours by the manufacturer. As a result, it'll last all day at work or school and still have plenty of juice left over for some fun.
You can use the tablet for up to 7 hours straight if you're on the phone a lot. It has a 10-hour movie capacity for weekend pleasure. A 15W USB-C adaptor is required for charging. There will only be a 10W charger included in the retail packaging.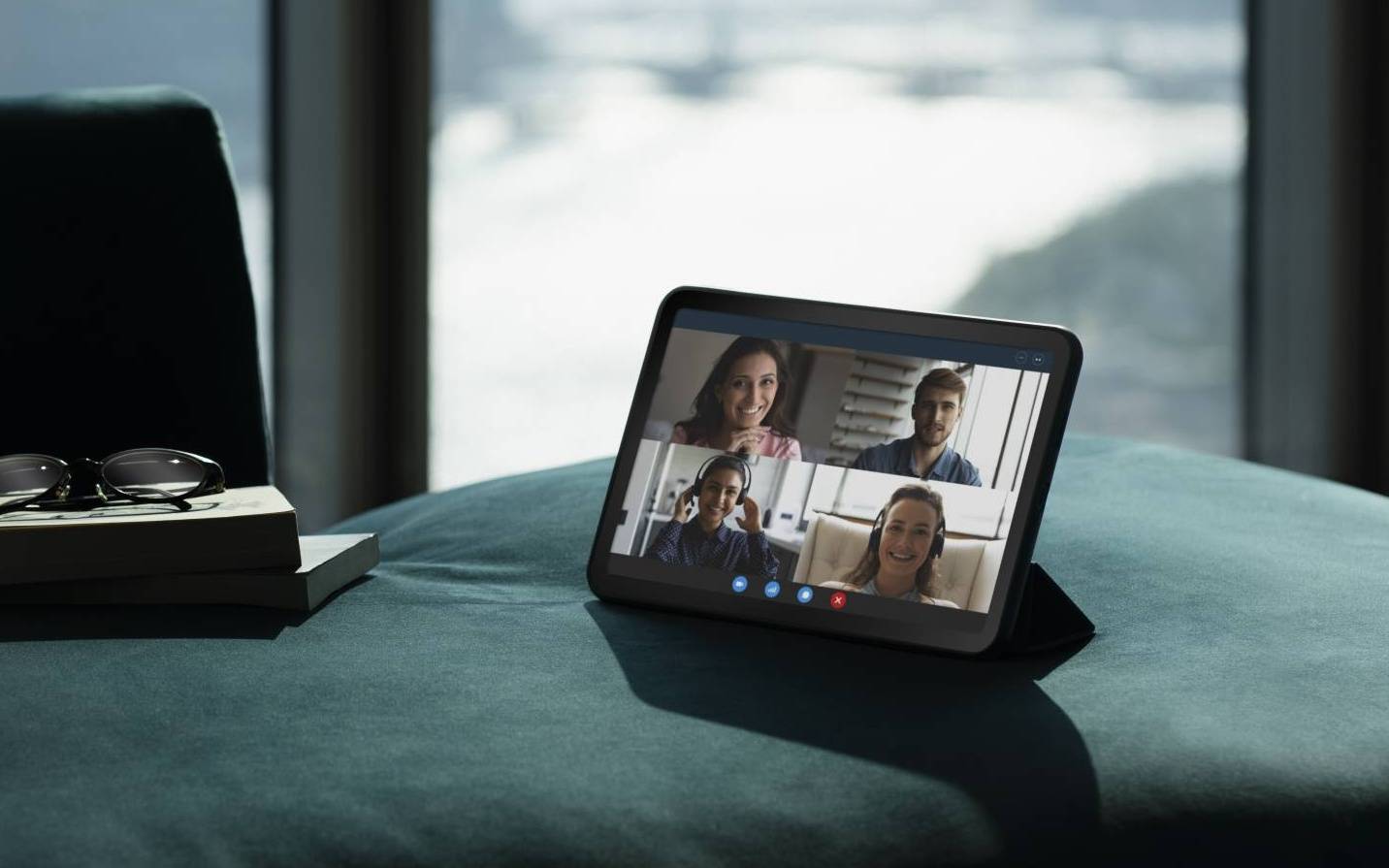 The Nokia T20's display measures 10.4″ and has a resolution of 2,000 x 1,200 pixels (15:9). Brightness boost mode increases the brightness to 400 nits. Toughened glass protects it as well.
Unisoc Tiger T610 (12nm) processor with two 1.8GHz Cortex-A75 cores and six 1.8GHz A55 cores power Android 11 on the tablet. It's not a powerhouse of a chipset, but that was the point of this design. Purchasers can choose between models with 3 or 4 gigabytes of RAM and either 32 or 64 gigabytes of internal storage.
The Nokia G-series offers the same level of support for the T20. There will be 2 years of OS updates and three years of monthly security patches after this date. The tablet is an Android Enterprise Recommended device, and HMD Global is increasing its business by providing tablets to organisations with tools to deploy a fleet of tablets, manage them remotely, and have a secure internet connection even when roaming in over 180 countries.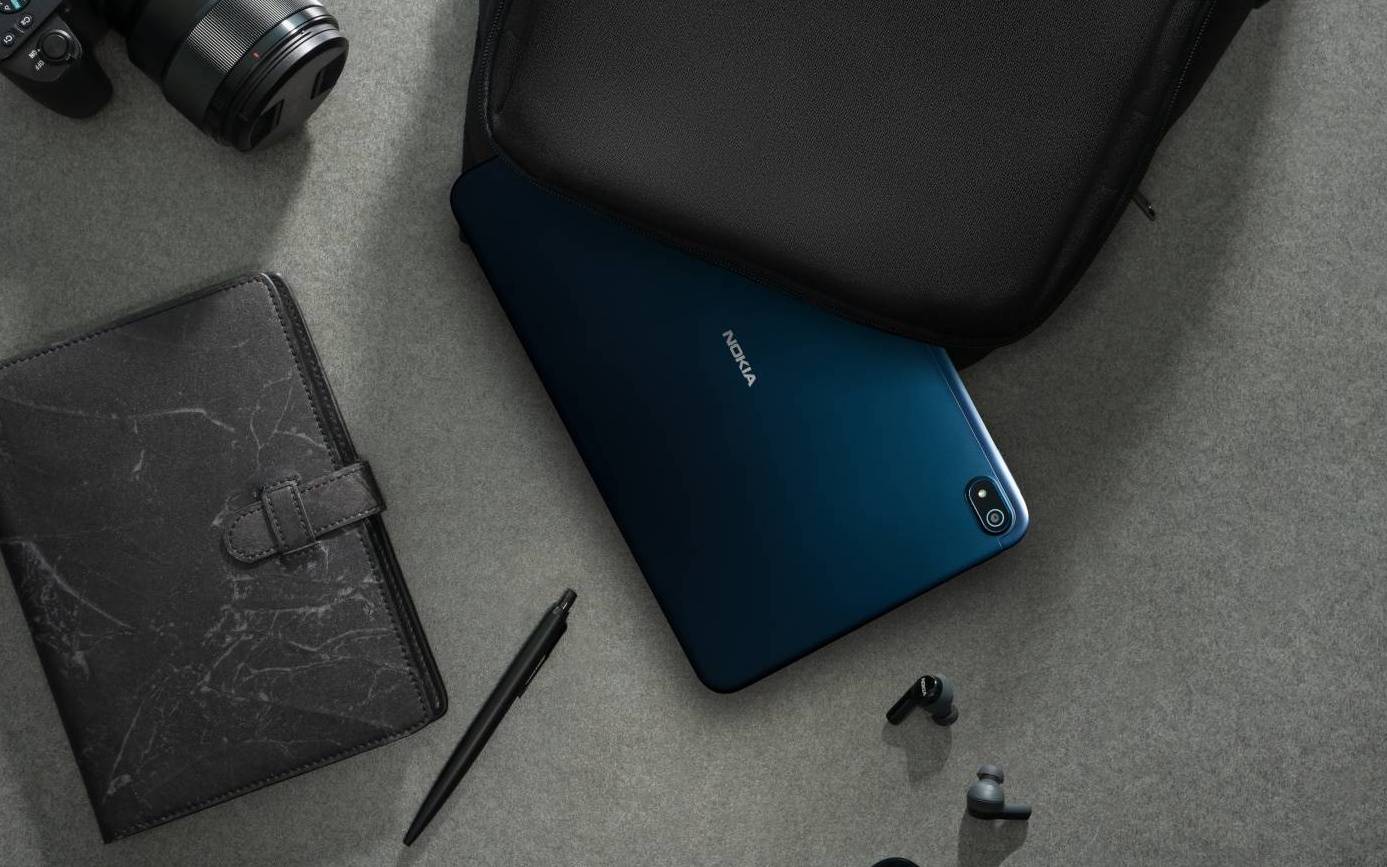 Stereo speakers, two microphones, and a 3.5 mm headphone port are all included with the tablet. For video calls, there's a 5-megapixel camera on the front, and an 8-megapixel camera on the rear. Face unlock is possible with the front camera, which was designed with video calls in mind.
HMD Global has created a number of tablet-specific accessories. A hard case and a hard case with a flip cover and an integrated kickstand are the first two options. These will protect the tablet from damage if it is dropped or is in the hands of children. Video calls and movie watching can be done on the latter, too. In-call noise cancellation is available with the Nokia Micro Earbuds Pro, which are sized to fit both large ears and small ears.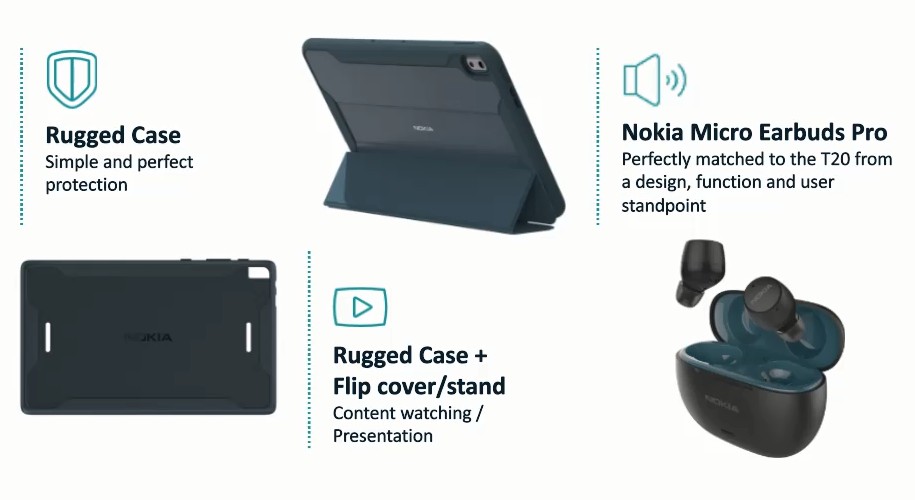 The T20 is available in Wi-Fi-only and 4G versions. What you need a tablet for will vary depending on whether you want something you can use at home or on the road. Wi-Fi 5 (ac) and Bluetooth 5.0 are both supported as well.
The Nokia T20 (Wi-Fi) starts at €200 for the 3/32GB variant and goes up to €240 for the 4G LTE model, depending on storage capacity.