Judging on last week's poll results, the vivo X70 Pro+ seems like a sure thing in terms of sales. The updated screen, camera, quick wireless charging, and overall sturdy phone design make this a true heavy hitter.
The X70 Pro and X70 Pro+ will shortly be released in additional markets. In India, Thailand, Indonesia, Malaysia, and the UAE, they are widely accessible. Unfortunately, the western release date has not yet been announced.
The Pro+ garnered over half of the votes in the survey and was a clear favorite. In the end, it's going to come down to how much people are willing to pay for it.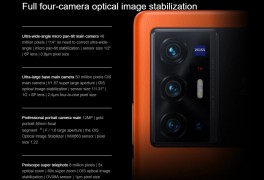 The next most popular device, with just 10% of the vote, is the vivo X70 Pro. The Dimensity 1200 edition of the phone, which lacks the V1 chip, will be available everywhere except China. The X60 Pro and its Snapdragon 870 are much more capable and well-rounded machines. They particularly trounce the competition when it comes to pricing.
In contrast to this survey, the X60 line failed to attain any popularity. And when the X60 was sold out, those who desired a newer model were forced to buy the X70 Pro+.
The fact that the vanilla vivo X70 is not very memorable was obviously an issue for us, but it was also an issue for a lot of other people as well. The basic model was completely ignored. From what I've seen, the improvements over the X60 are minimal. Given its place as the least expensive one, it may appeal to the less sophisticated users; nevertheless, it certainly won't be of interest to power users.