Finally, the Realme Pad Mini has been made official, and it will be available in the Philippines for the first time. 8.7″ screen and rapid charging are the features of this tablet LTE connectivity is supported by a Unisoc chipset and there are two RAM options.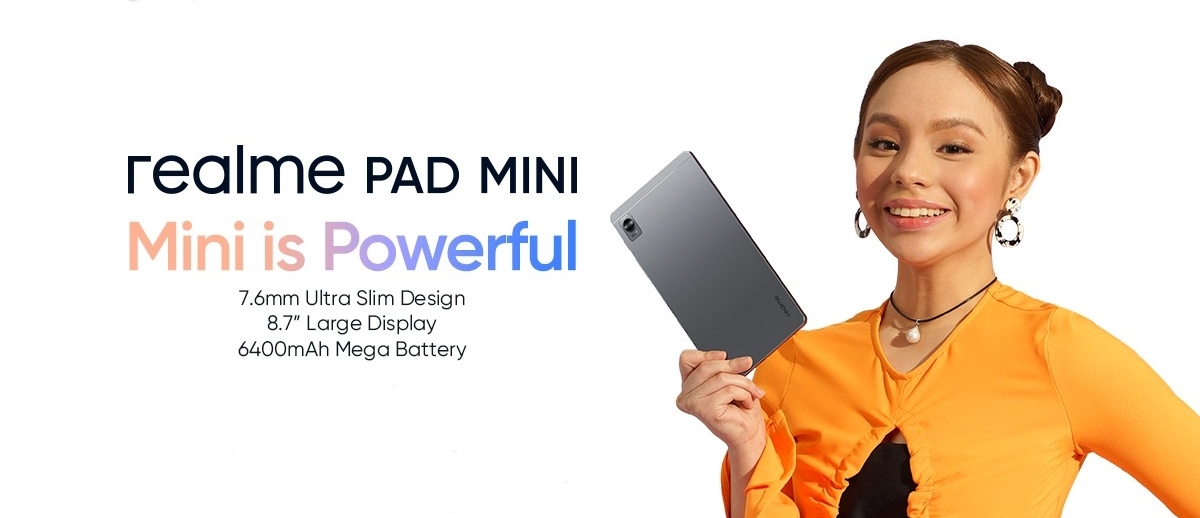 An entry-level platform, the Unisoc T616, has an octa-core CPU and a Mali-G57 MP1 graphics processor.
An LCD with a 1340 x 800 pixel resolution is on the market. For better handling in landscape mode, the top and bottom bezels have been thickened, although the side bezels are minimal.
Realme included an 8 MP f/2.0 camera on the back of the Pad Mini, but there is no LED light to make the lens feel less alone on its teeny rectangular island. The front-facing camera is equipped with a 5MP sensor and an f/2.2 lens.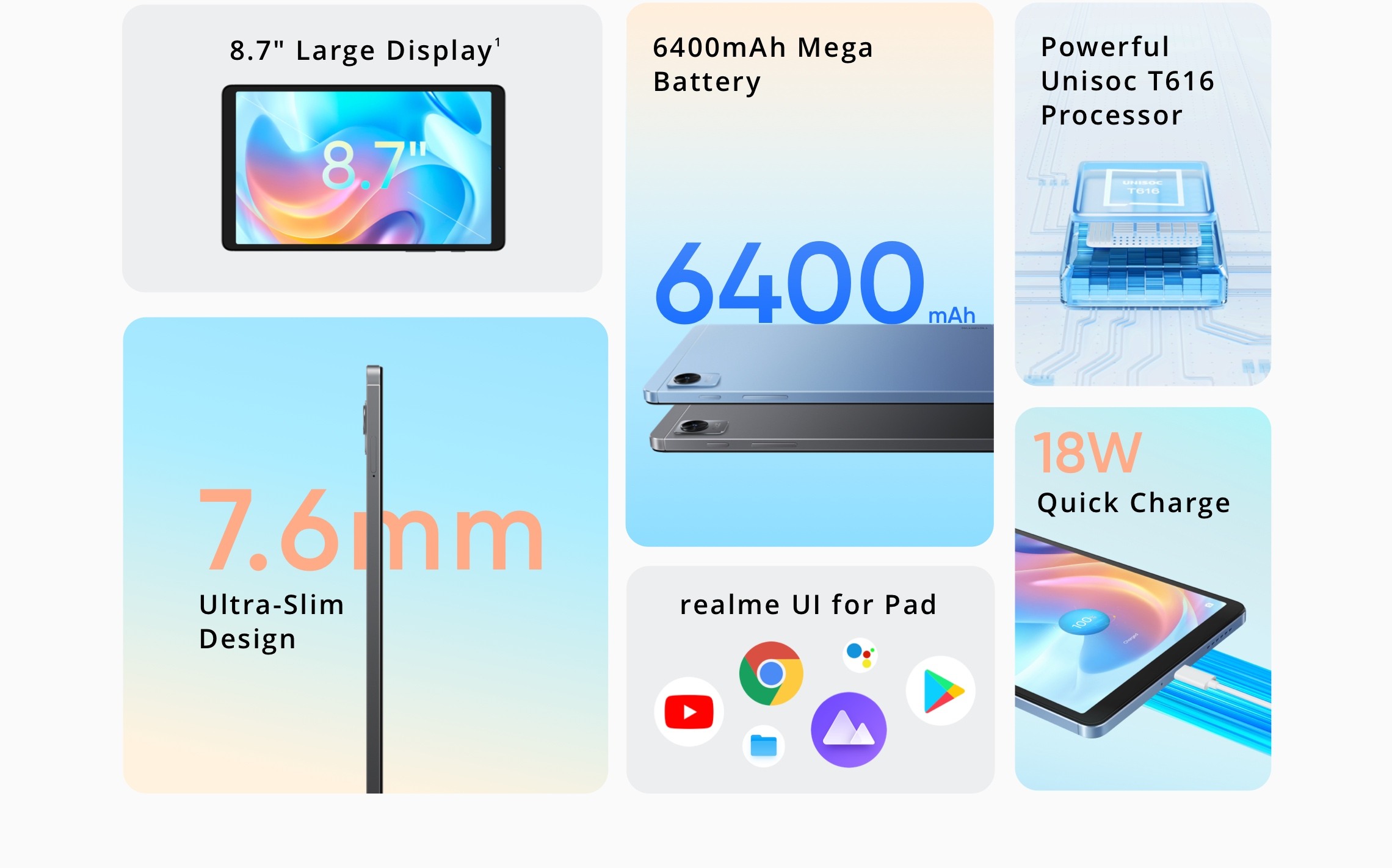 A 6,400 mAh battery powers the smartphone, and Realme packaged the retail box with an 18W rapid charging adapter. There is also a reverse wired charging option available.
A variety of connectivity choices are available, including Wi-Fi and Bluetooth. It has a USB-C port located on the bottom, close to the headphone and microphone jack. The device itself is 372 grammes and 211.8 x 124,48 x 7.6 mm in size.
At Lazada Philippines, pre-orders for the Realme Pad Mini are already open in Gray or Blue colour options. The 3/32 GB Wi-Fi + LTE version costs PHP9,990 ($195/€175), while the 4/64 GB Wi-Fi + LTE version costs PHP11,990 ($235/€210). Early adopters will get a discount, and sources say there will be an even more affordable 3/32 GB Wi-Fi only model in the works, but it isn't yet accessible.