SK Telecom in South Korea recently introduced the Samsung Galaxy Wide5. This device, based on the logos we've seen on various Bluetooth certifications, will be sold as the Galaxy F42 5G, Galaxy Buddy, or Galaxy Wide5 in various countries, even though these are not confirmed to be its official names. You can continue to read even if you're not an SK subscriber (however, these unofficial variants are subject to change).
Our hunch was right—this phone is somehow linked to the Galaxy A22 5G, but it isn't a straight-up duplicate. The fact that it is still being driven by the Dimensity 700, Samsung's 7 nm 5G-specific chip, shows that it was only used for the A22. The Mali-G57 MC2 GPU, 2.77 Gbps 5G modem (sub-6), 2 Cortex-A76 cores, and more are all included.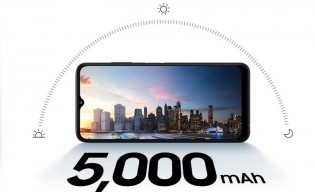 The Samsung Galaxy Wide5 is powered by a Dimensity 700 chipset and a 5,000 mAh battery
It does leverage the 90 Hz refresh rate at 1080p+ resolution supported by the hardware, but it is not using it. While the LCD has a diagonal size of 6.6 inches and 1080p+ resolution, there is no mention of high refresh rate.
The camera has received a minor update, at least. 64 MP resolution now encompasses the main sensor (up from 48 MP). However, the camera also features a 2-megapixel depth sensor and a low-resolution 5-megapixel sensor. The 8 MP camera is identical to last year's model.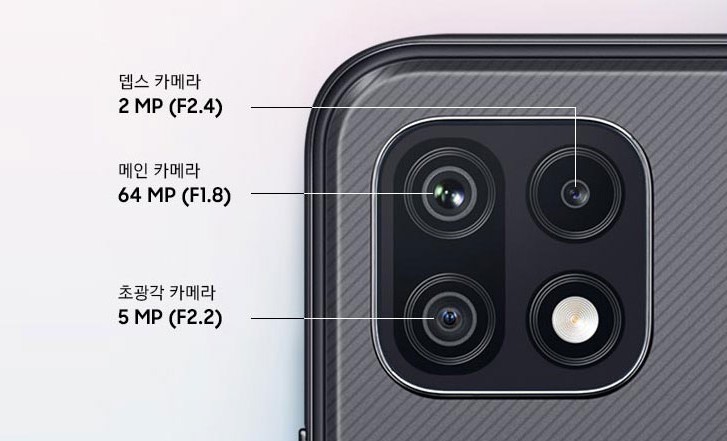 The phone features 6 GB of RAM and 128 GB of storage with a 1 TB maximum capacity microSD slot. The SK Telecom website provides an example of the variation in RAM capacity per country: "RAM capacity may vary by country."
It also features a massive 5,000 mAh battery, but this time it includes 15W fast charging. The phone is available in three colors: black, white, and blue.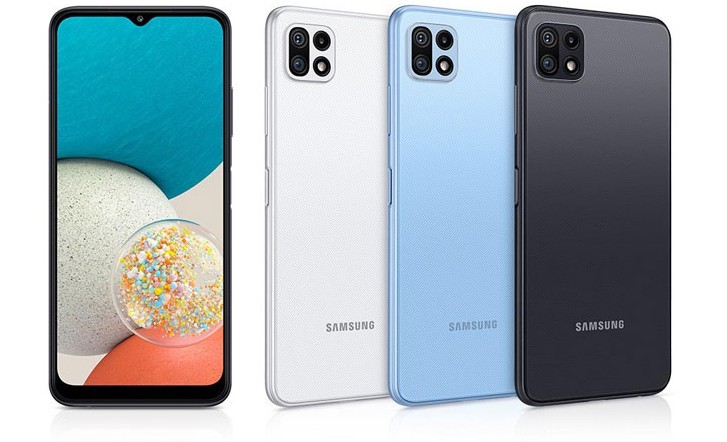 At the price of 450,000 KRW ($385/€325), SK has the Samsung Galaxy Wide5 (SM-E426S) available for purchase. Subscribers get it with a plan, as usual. Also, the price here is really outrageous: the A22 5G was introduced at €230 (for the 4/64 GB model) and can now be purchased for a reduced price.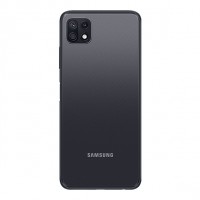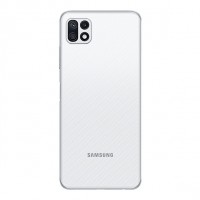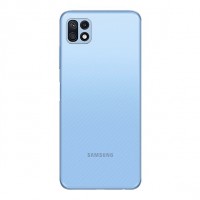 The Samsung Galaxy Wide5