IDC estimates that shipments of smartphones in India increased by 3% in Q2 2022 over the previous year, but decreased by 5% from Q1 2022. Overall smartphone sales fell by 1% in the first half of 2022.
According to IDC, rising prices and the residual consequences of supply restrictions will lead to a decline in demand in 2021. In the second quarter of this year, the average selling price was $213, up steadily since the fourth quarter of 2020. Over the past year, that's a 15% rise in revenue.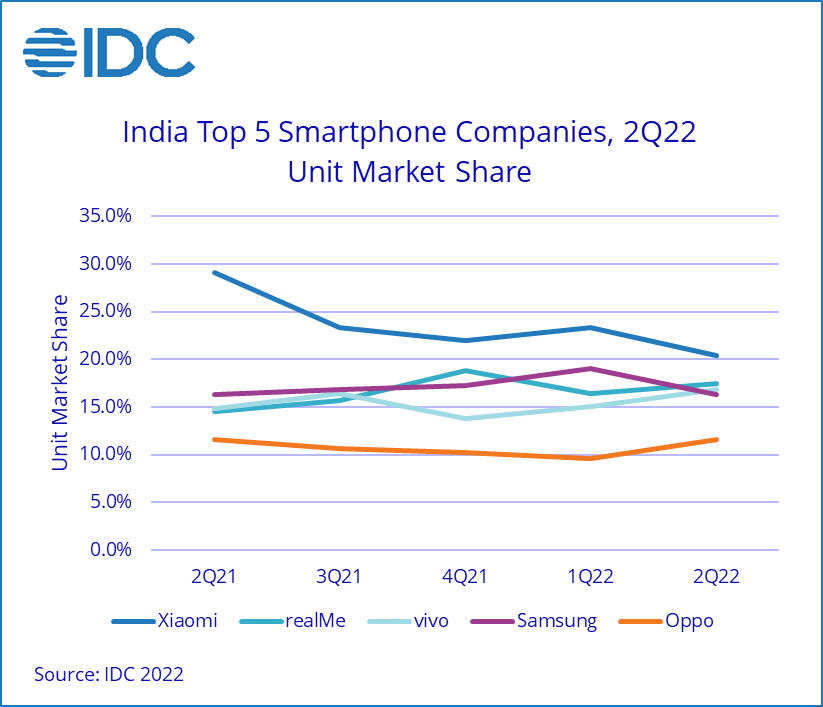 Although Xiaomi's shipments declined by 28.2% from the same period last year, it still holds a 20.4% market share, making it the most popular smartphone seller in the world. Xiaomi lost 8.8% of its market share as a result.
As a result, Realme and vivo have increased their market share to 17.5% and 16.9%, respectively. As a result of Samsung's flat shipments, the business fell to fourth place overall in terms of volume.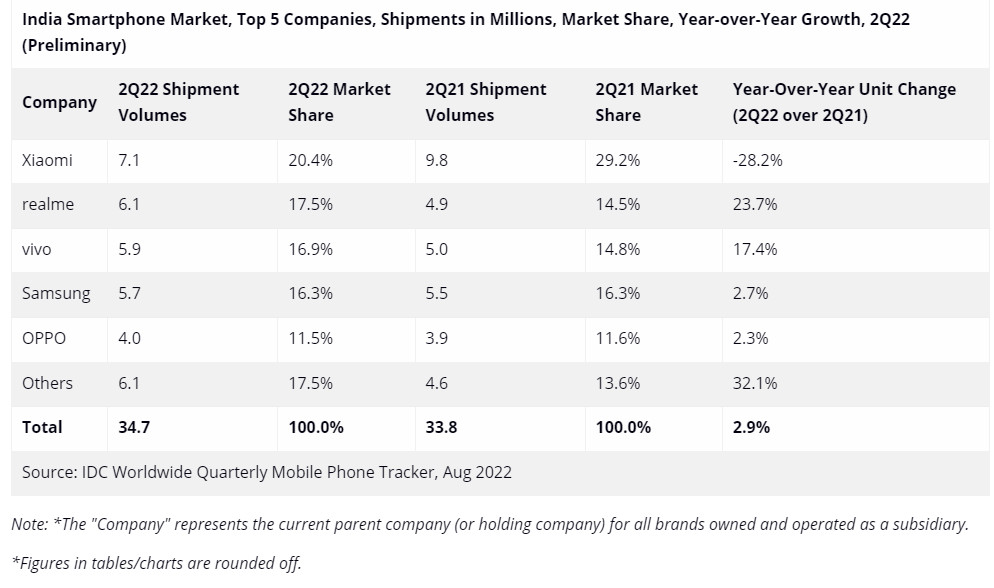 There has been an 83% increase in shipments year over year for phones costing over $500 in the premium market sector, which represents 6% of the overall market. Apple maintains a 53% share of the market, followed by OnePlus (19%) and Samsung (15%).