"Split Payments" is a new function launched by Meta (formerly Facebook) on Facebook Messenger.
If you're looking for an easy way to divide the bill with your friends and family, this new function is exactly what you need.
The "Get Started" button in a group conversation or in Messenger's Payments Hub is all you need to do to share the bill. Afterwards, you have the option to divide the cost equally among the members of the group or to adjust the contribution amounts for each person, including or excluding yourself.
Your request will be visible to everyone in the conversation thread after you input a personalized message and validate your Facebook Pay information.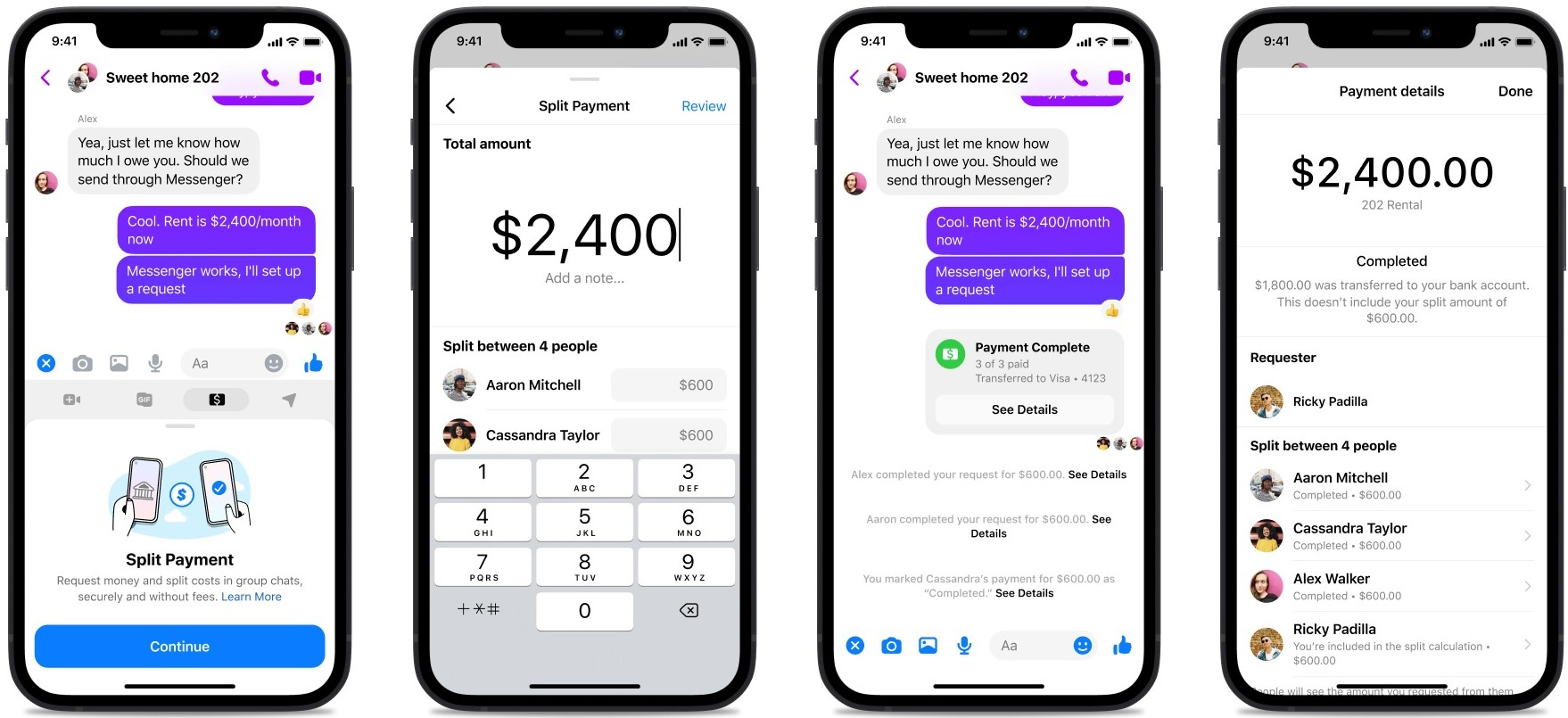 After testing the new feature in the US next week, it's not clear when the feature will be rolled out to other countries.
Meta also contributed four new AR-based Group Effects to Facebook Messenger, built by King Bach, Emma Chamberlain, Bella Poarch, and Zach King, in addition to the bill splitting tool. They're all included below for your viewing pleasure.
A new chat theme and two soundmojis for Stranger Things fans were recently published, as well as a new soundmoji to commemorate Taylor Swift's new album "Red."