Today, a live image provided by Motorola's GM shows that the Moto Edge X30, which will be powered by the Snapdragon 8 Gen 1 CPU, will feature an under-display selfie camera.
Chen Jin, Motorola's general manager, shared this image and the accompanying caption:
There is no doubt that the under-screen camera is still a radical choice for the industry, but the crazy increase in user demand and feedback for this feature tells us to do the right thing, not the easy thing. So this time we decided to do whatever it takes, there will be a special version of #motoedgeX30, which will be the first under-screen front camera of the Snapdragon 8 [Gen1] platform, and the first 60 [MP] front camera will never shrink. Double surprise, please wait for December 9th.
Motorola's official Weibo account issued a fresh teaser at the same time that the photo was uploaded. The Moto Edge X30 is believed to have an under-display camera, which is the subject of this post.
Can hide the focus, can't hide the stunning. #MotoEdgeX30 Beauty selfie with front 60MP screen. When you look back at the previous selfies, you will find that beauty has always stayed on your face and never left. There are 2 days before #MotoEdgeX30 new product launch event on December 9." – Machine translated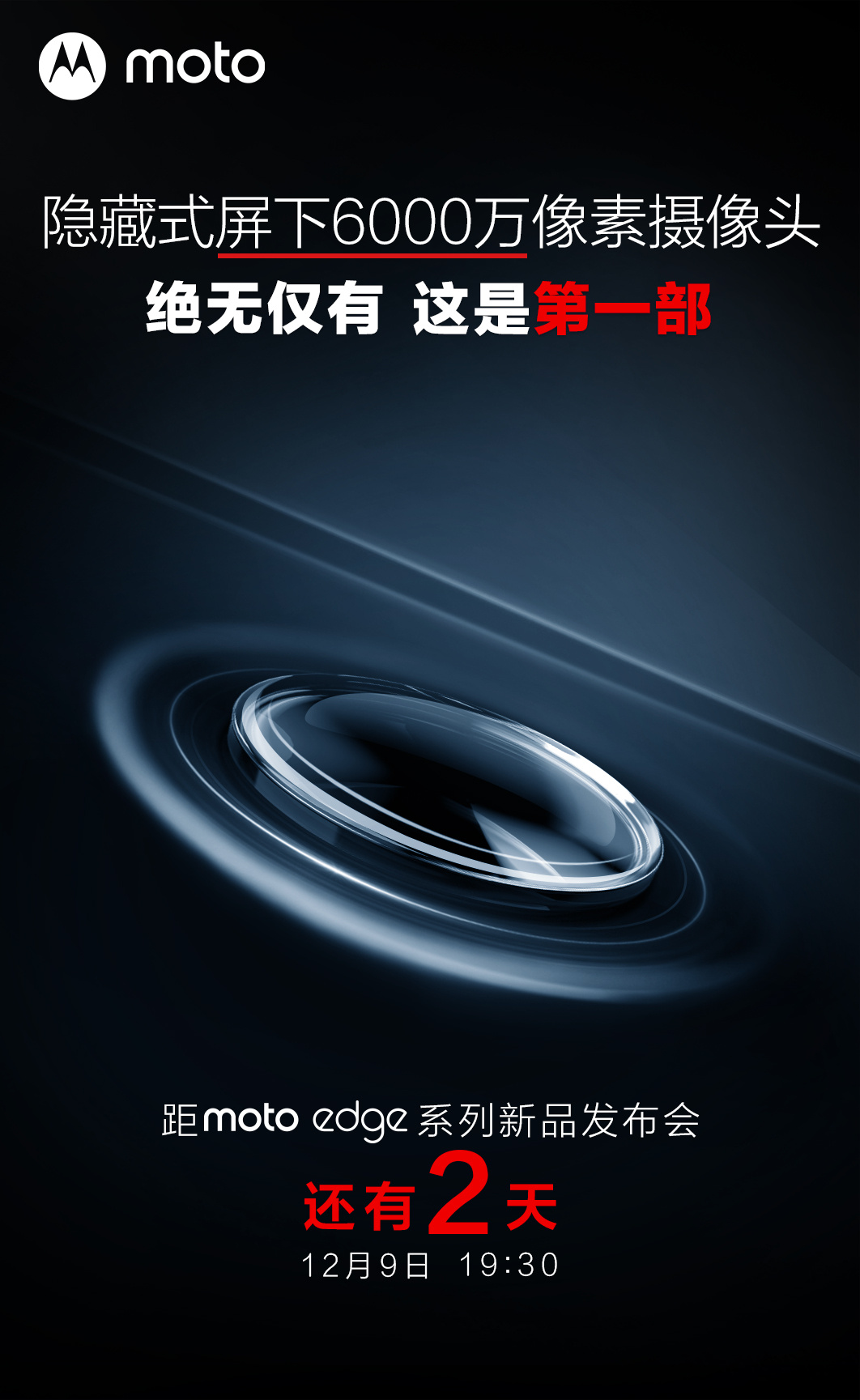 This under-display camera will be available in "a special edition of the" phone, but we don't yet know which one (nor how many versions there may be). A 60MP selfie camera from Motorola may produce crisper photographs than other previous deployments of the under-display camera, but time will tell.
Motorola Moto Edge X30 is expected to be powered by Qualcomm's latest 4nm Snapdragon 8 Gen 1 processor. It's said to sport a 6.67-inch Full HD+ display with a 144Hz refresh rate, HDR10+ compatibility, and DCI-P3 color gamut. Two 50-megapixel cameras (wide and ultrawide) and a 2-megapixel depth sensor, according to some rumors, are the most likely candidates.
The phone is expected to contain a 5,000 mAh battery and a 68W charger, according to recent teasers. New Motorola flagships are set to be unveiled in China on December 9th.