A few photographs of a new Chromecast device that looks identical to the present Chromecast with Google TV and includes a voice remote were leaked last week. That model came released about three years ago, and it has 4K HDR output capabilities. This new device may support only 1080p resolution but would use the exact same Google Assistant remote to manage the Chromecast.
New information from SnoopyTech on Twitter claims that the "Chromecast with Google TV (HD)" will retail for $40 and that it is now in stock at American shops. The new Chromecast could be released soon, but we're not sure if it will be released before Google's event on October 6. If the timing is right, though, it could even be released that day.
Chromecast with Google TV (HD) is 40 USD and already in Stock at a lot of retailers. Expect unboxing's and hands on's soon.

— SnoopyTech (@_snoopytech_) September 14, 2022
WinFuture provides promotional photos for use in advertising the Chromecast with Google TV (HD). Multiple lifestyle photographs complement the standard white-background renders to prove that the new Chromecast's design is identical to the one seen on the market today's Chromecast with Google TV.
The contents of the package are depicted in the following image. A USB-C to A connection, a USB-A power converter, a Bluetooth voice remote, and standard AA batteries should all be included with the updated Chromecast.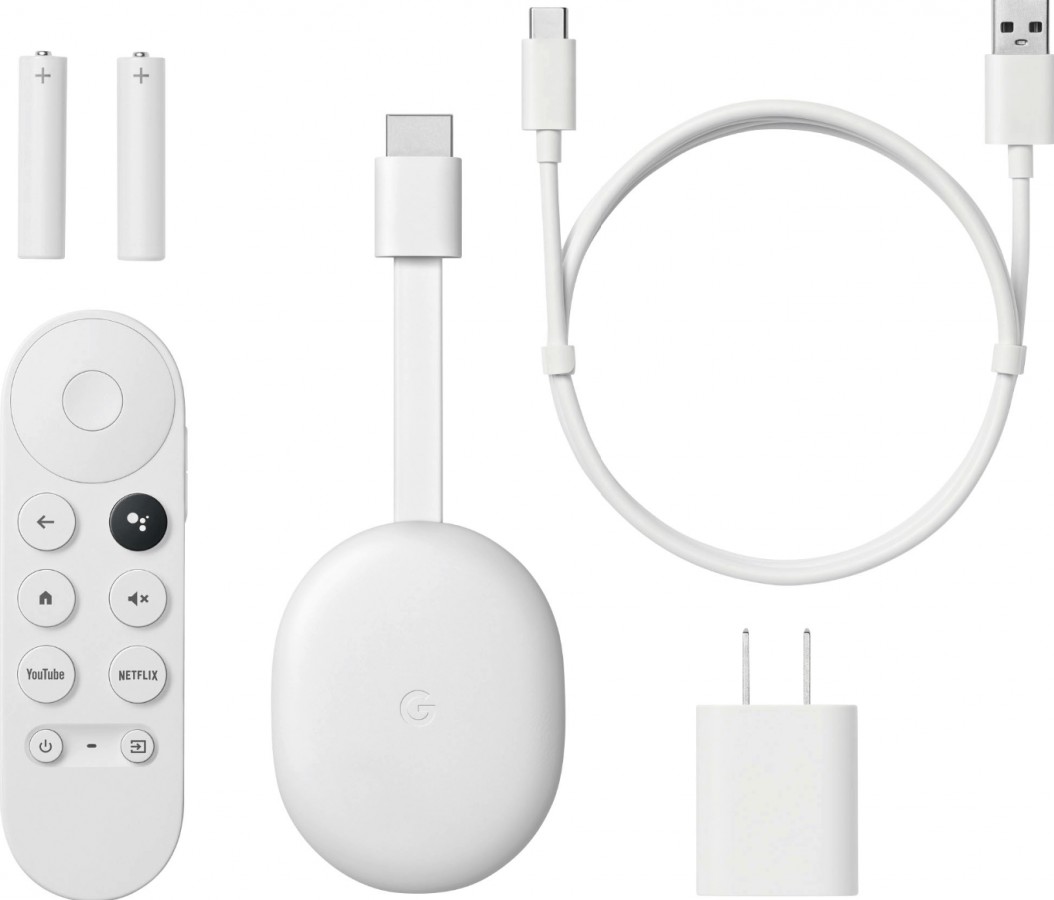 If Google didn't intend to replace the previous Chromecast with this new one, we don't know why it would release a device that looks precisely the same. Perhaps Google will rethink its Chromecast strategy, releasing a cheaper, entry-level model for $40 and a more powerful, higher-priced one with more capabilities in the future. Perhaps Google intends to replace the Chromecast with Google TV sometime in 2020. These are just rumors, so please do not take them too seriously.
It's all coming together.

Join us live for #MadeByGoogle on October 6th at 10am ET.

Sign up for updates and add to your calendar: https://t.co/SAeNERjey0 pic.twitter.com/NaeUtChx7X

— Made By Google (@madebygoogle) September 6, 2022
On October 6, Google will host its annual hardware event in person, where it is expected to introduce the Pixel 7 and 7 Pro, as well as a new Pixel Watch and maybe new Nest Home hardware and the Chromecast with Google TV.