When Razer tweeted about a new active cooler for smartphones on Tuesday afternoon, the company's followers were quick to take notice. In addition to the standard MagSafe-compliant cooling fan, the "Razer Phone Cooler Chroma" features RGB illumination driven by USB-C. Using Bluetooth LE, an app connects to the Cooler and controls 12 LEDs on the unit.
Defeat the heat with the new Razer Phone Cooler Chroma. Powered by advanced cooling technology and Razer Chroma RGB, you can now stay cool in the heat of battle with style. Available for iPhone and Android smartphones: https://t.co/frfDPWHmFq pic.twitter.com/6bGjQXAa6N

— R Λ Z Ξ R (@Razer) December 7, 2021
The Phone Cooler Chroma has a seven-blade fan that spins at 6400 rpm with a 30dB noise level in order to keep your phone cool while gaming. The USB-C power adapter is required for both variants.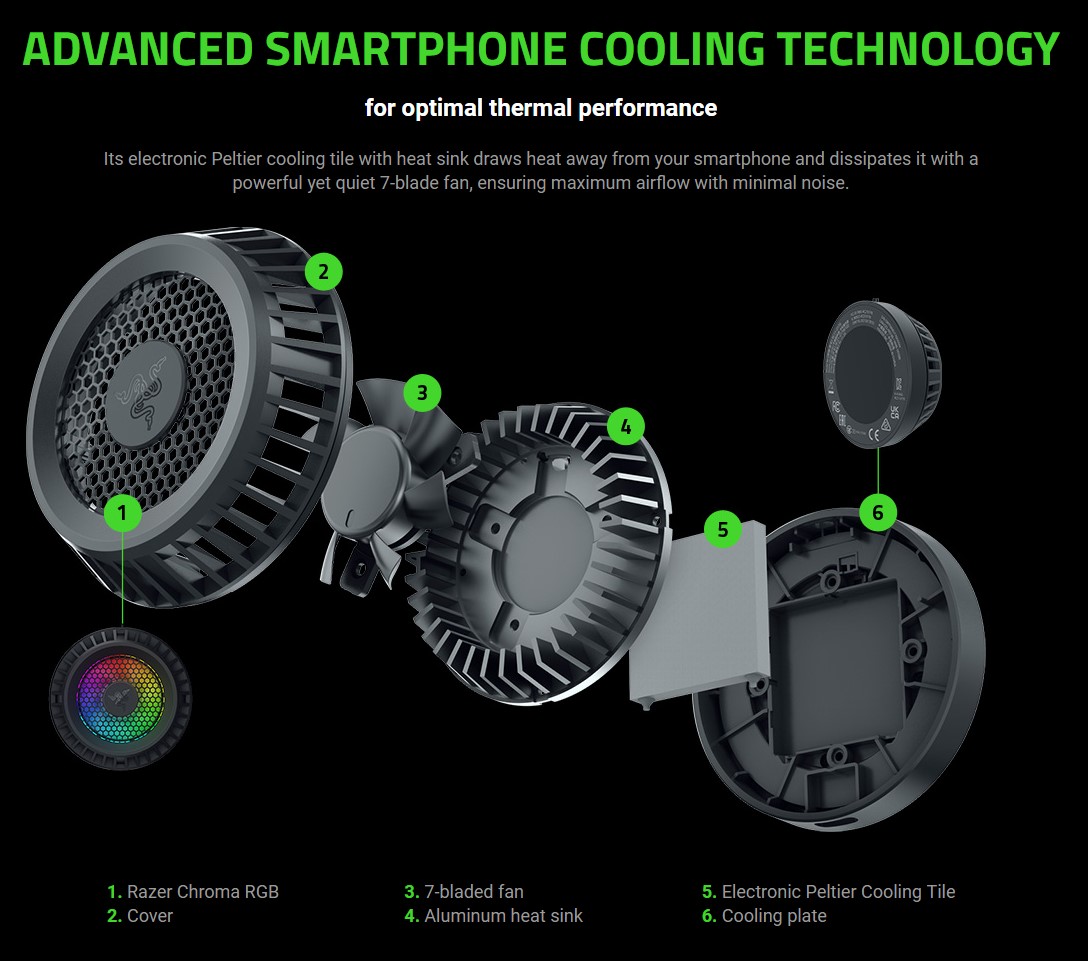 A magnetic version is available, but a clamp version is also available for Android and iPhone devices that don't have MagSafe capabilities. You can now purchase the 60-bucks Razer Phone Cooler Chroma on Razer's website. A USB-C to C cable, measuring 1.5 meters, is included with the device.