Apple has appealed the Court's decision in the Apple vs. Epic Games case from September, in response to one of the ruling's outcomes. Epic Games had 10 claims against Apple, and Apple was successful on 9 of them. Apple was accused of denying customers the freedom to choose their preferred payment method for in-app purchases. According to reports, Apple was also forced to allow third-party payment system integration, which was set to take effect in December.
The appeal asks that this action be put on hold until the appeal is heard. "allow Apple to protect consumers and safeguard its platform while the company works through the complex and rapidly evolving legal, technological, and economic issues,"
Links and buttons to alternate payment mechanisms are fraught with risk. Users who click on a payment link embedded in an app – particularly one distributed through the curated App Store – will expect to be led to a webpage where they can securely provide their payment information, email address, or other personal information.
When it comes to protecting its customers from fraud, Apple says it can't if developers are compelled to utilise third-party payment systems.
In essence, the introduction of external payment links, particularly without sufficient time to test and evaluate the security implications, will lead to the very same security concerns that Apple combats with the use of IAP more generally, which the Court agreed were legitimate, procompetitive reasons for the design of the App Store.
There's no way for Apple to know if a customer who paid via an external link actually received the service or product they paid for, according to the petition. Allowing consumers to make this decision would, in Apple's opinion, increase the workload on the firm and potentially lead to an increase in the hundreds of thousands of reports it already receives. It's unclear whether the Court will grant Apple's request for a stay as of yet, given the company has merely filed an appeal.
In September, Apple prevailed in Epic Games' antitrust complaint. In the year 2020, Epic Games broke their contract with Apple's App Store by allowing consumers to pay with their own payment system, in violation of Apple's App Store standards.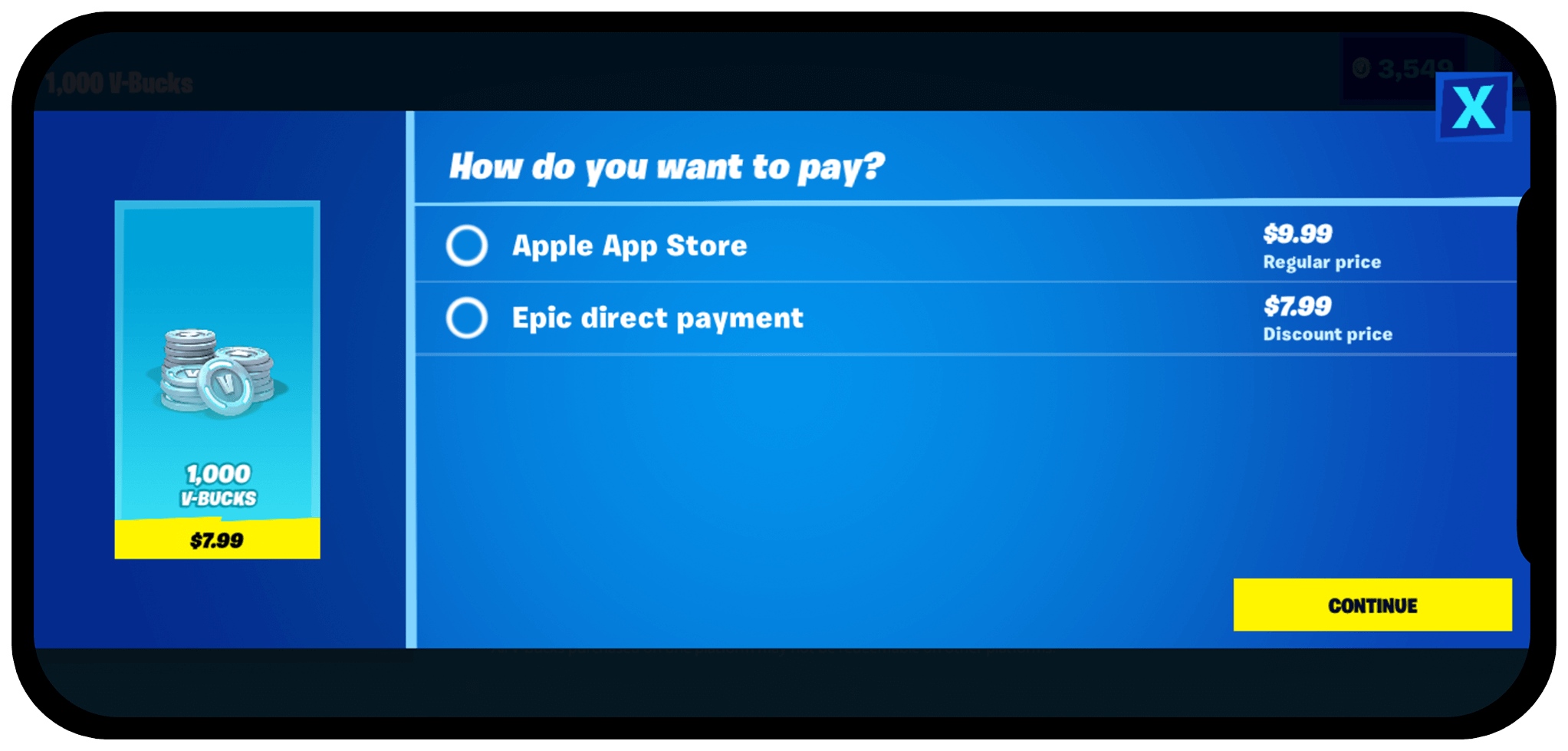 Epic Games had to pay Apple royalties on all revenue it generated outside of Apple's payment system because it was bound by a legally enforceable agreement. Apple was found to be improperly restricting consumer choice by exclusively enabling payments through Apple, according to the Court. According to Judge Yvonne Gonzalez Rodgers' injunction, Apple cannot compel developers to utilise just the company's payment mechanism.