Huawei opens a Digital Finance and Security Innovation Lab and Develops a Method For Using Phones as Vehicle Keys
Huawei has been shut off from certain services, but instead of seeing this as a negative, it views it as an opportunity. The establishment of the Digital Finance and Security Innovation Lab (called Fin2Sec) in Helsinki, Finland, is the most recent stage.
The lab will focus on meeting the needs of Europe's banking, finance, and payment services, and Huawei has asked a number of industry experts to participate. Pan-European banks, FinTechs, and other industry participants are among them. In addition, the lab supports the Helsinki-Aalto Institute for Cybersecurity as a donor and collaborates closely with Alto University.
The Fin2Sec lab will serve as an incubator, exploring innovative methods to enhance consumer and service provider security while keeping things simple. It will investigate options such as utilizing speech recognition as a second form of biometric identification.
For nearly a decade, Huawei has had an R&D facility in Finland, which has aided in the development of hardware-assisted trusted environments, which are essential to services like Huawei Pay, WeChat Pay, and authentication solutions for Huawei phones and vehicle keys.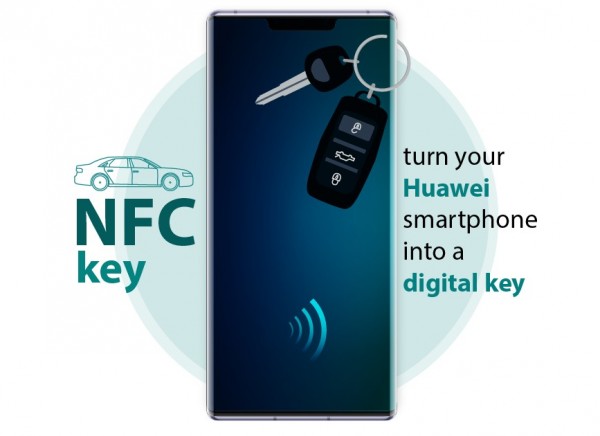 Car keys, to be precise. Huawei Digital Vehicle Key is an NFC-based software that lets you use your phone to unlock and start your car. If your vehicle has a virtual key, you may activate it via the manufacturer's app (e.g. myAudi and similar apps). More information may be found here.
You may unlock the vehicle simply touching your phone to the door handle after everything is set up. You may put your phone on the wireless charging station and start the vehicle by pressing the start button. It's the same procedure to turn it off and lock the door in reverse.
By the way, the key will stay active for up to 24 hours even if your phone's battery is dead. You may also disable the virtual key if you lose your phone by visiting the manufacturer's website.
Other advancements are attributed to the Finnish R&D center that assisted in the lab's establishment. Huawei, for example, claims that the center is in charge of "several major camera technologies on our smartphones." It also worked on Huawei wearables' sleep technology and created the TruSport algorithm (in collaboration with many institutions). Dr. Jan-Erik Ekberg, who spent 18 years with Nokia before joining Huawei's R&D team, is one of the project leads.