Google has released the first beta version of Android 12L, which is optimized for large-screen smartphones
A few days after launching the first Developer Preview of Android 12L for the Lenovo Tab P12 Pro, the first Beta build of Android 12L has been released. Besides being able to run Android 12L Beta 1 on Lenovo tablet and Pixel devices, Android Studio may be used to test apps on large monitors.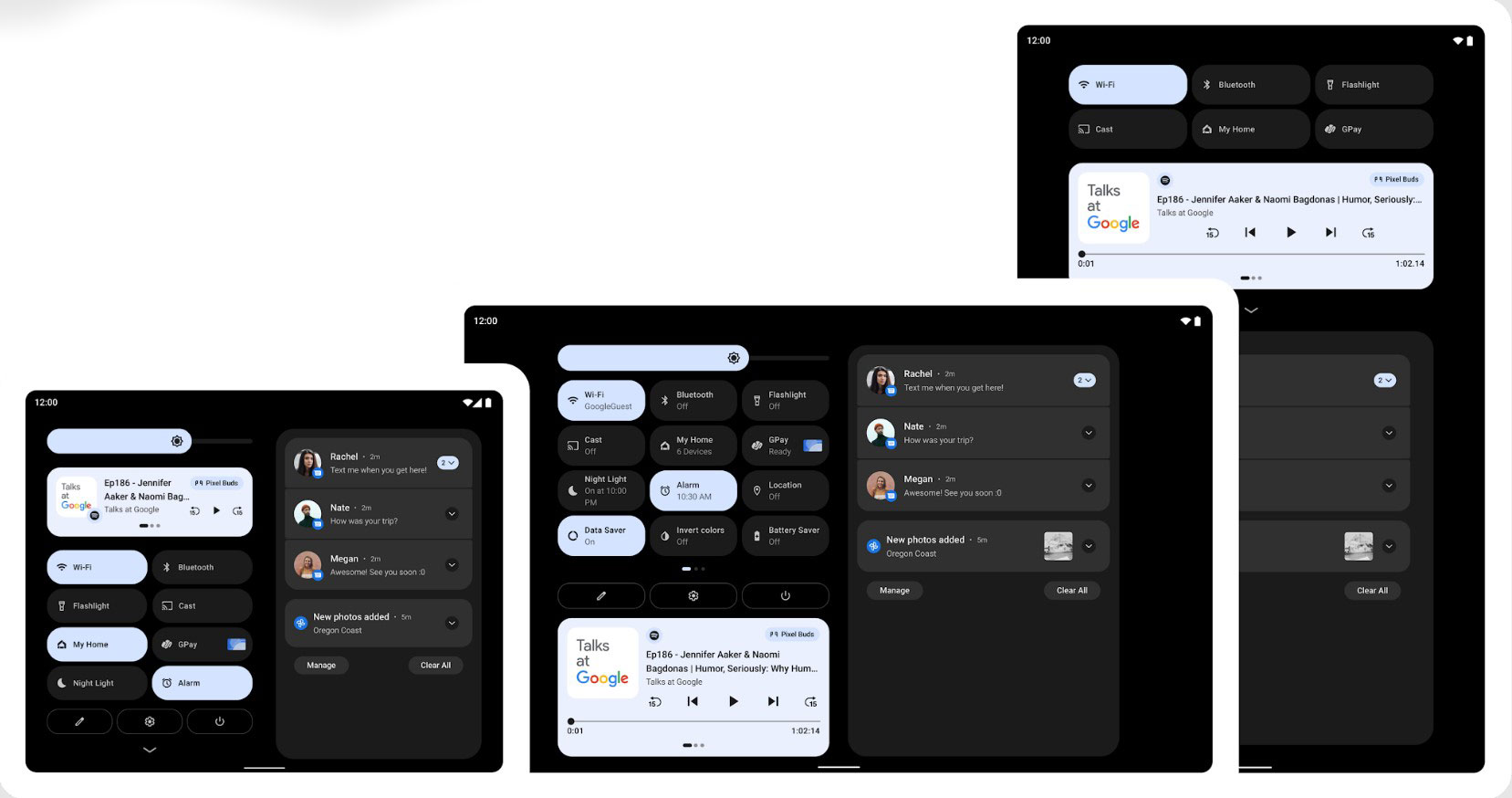 The Android Developers Blog has published a list of upgrades and adjustments, most of which focus on improving the user experience on large-display devices, such as tablets. Beta 1 will improve notifications, quick settings, lock screen, overview, and the home screen in addition to bug fixes and optimizations for larger screens, as well as December security patches. A two-column layout will be used in other portions of the UI when the screen resolution is at least 600 DP.
Multitasking is getting a makeover of its own, as well. You can now tag and drag the app icons of recently used programs directly into split mode from the taskbar. Regardless of whether an app is resizable, Android wants it to operate on split screen. Apps in compatibility mode will also benefit from improved letterboxing when running on the latest version of Android.
With Android's new Material Design APIs, app developers have more tools at their disposal to make their apps more responsive on large screens. It's easy to resize app layouts with Jetpack Compose and Window Size Classes, and Android Studio includes a resizable emulator that allows developers test their apps on various screen sizes and resolutions.
While the majority of these changes will be most noticeable on larger screens, Google's Android Beta Program allows Pixel devices to install the Android 12L Beta release.
You may see the full list of changes in Android 12 Beta 1 by clicking on the link provided in the source material