In addition to enhanced body composition insights, Samsung's Galaxy Watch4 and Galaxy Watch4 Classic are getting a major new software upgrade that delivers advanced interval training programs tailored specifically for runners and cyclists.
Other Samsung watch accessories include new watch faces and bands, which will be sold by the company and its retail partners.
Daily advice and reminders to help you remain on track with your personal fitness journey are included in the new body composition targets and insights. Weight, body fat percentage, and skeletal muscle mass are just some of the metrics you'll learn about. The Samsung Health app on your phone will make this information available to you.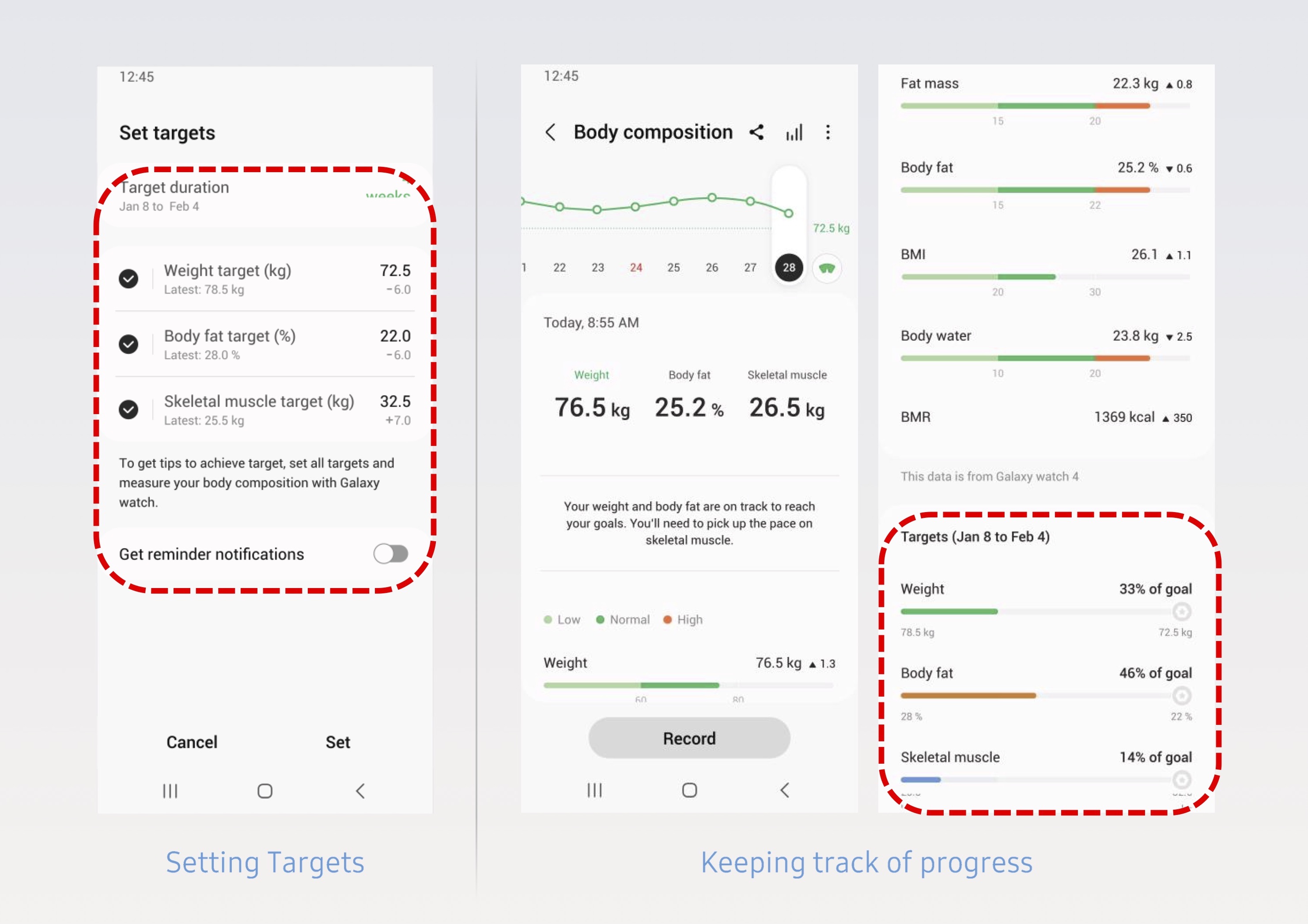 Runners and cyclists may now set and measure their own intensity training sessions thanks to an upgraded interval training tool. A new sweat loss indicator measures how much sweat you lost throughout your workout and the amount of water you should consume to recover, both of which are being added by Samsung.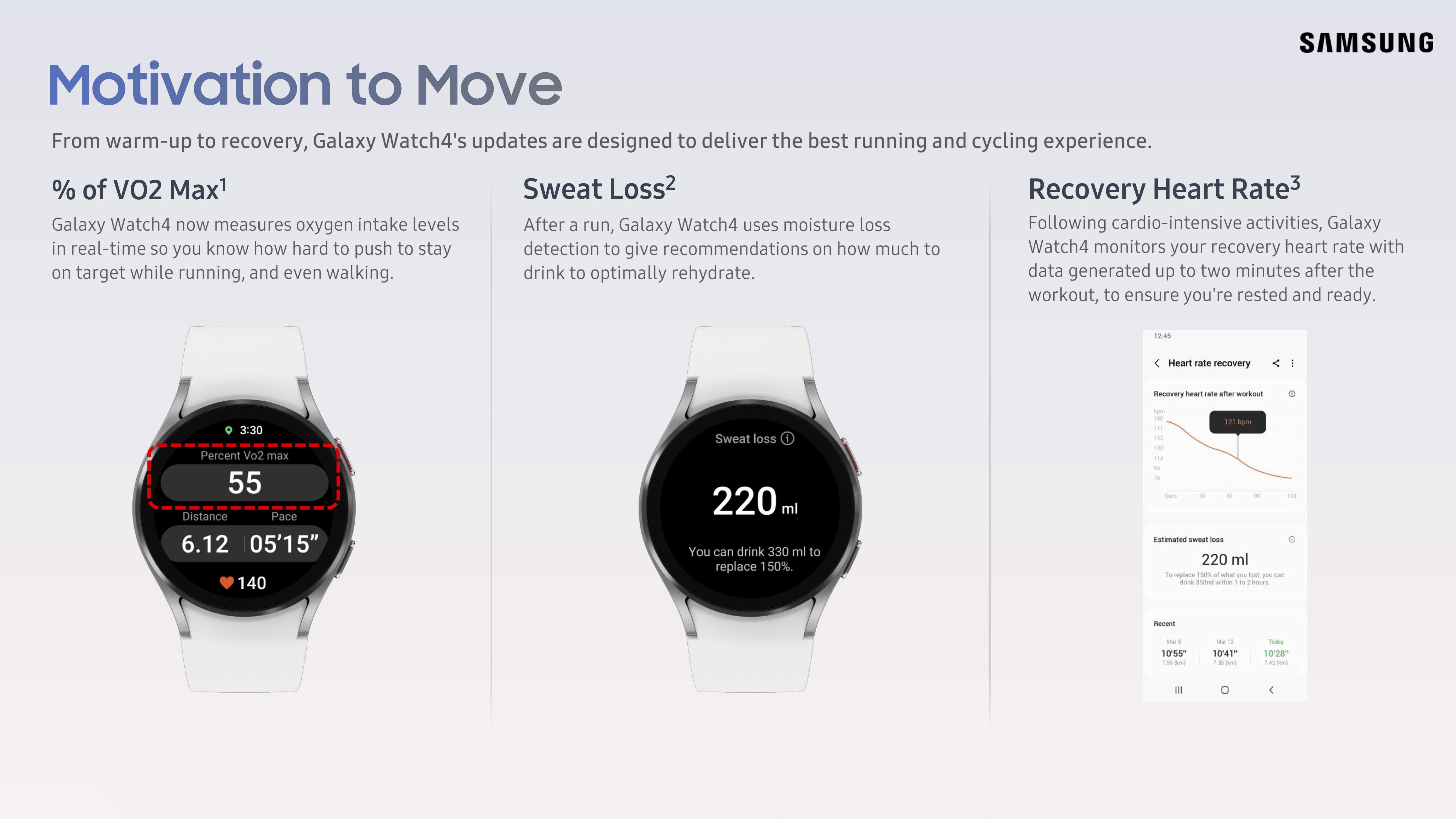 Another new feature is the recovery heart rate measures, which generate data for up to two minutes after your workout has finished..
A new sleep coaching service from Samsung will help you get a better night's sleep with recommendations tailored to your specific needs. As part of a new sleep coaching program, the watch can automatically turn off linked SmartThings devices like TVs and smart lights as soon as it detects that the wearer is in bed.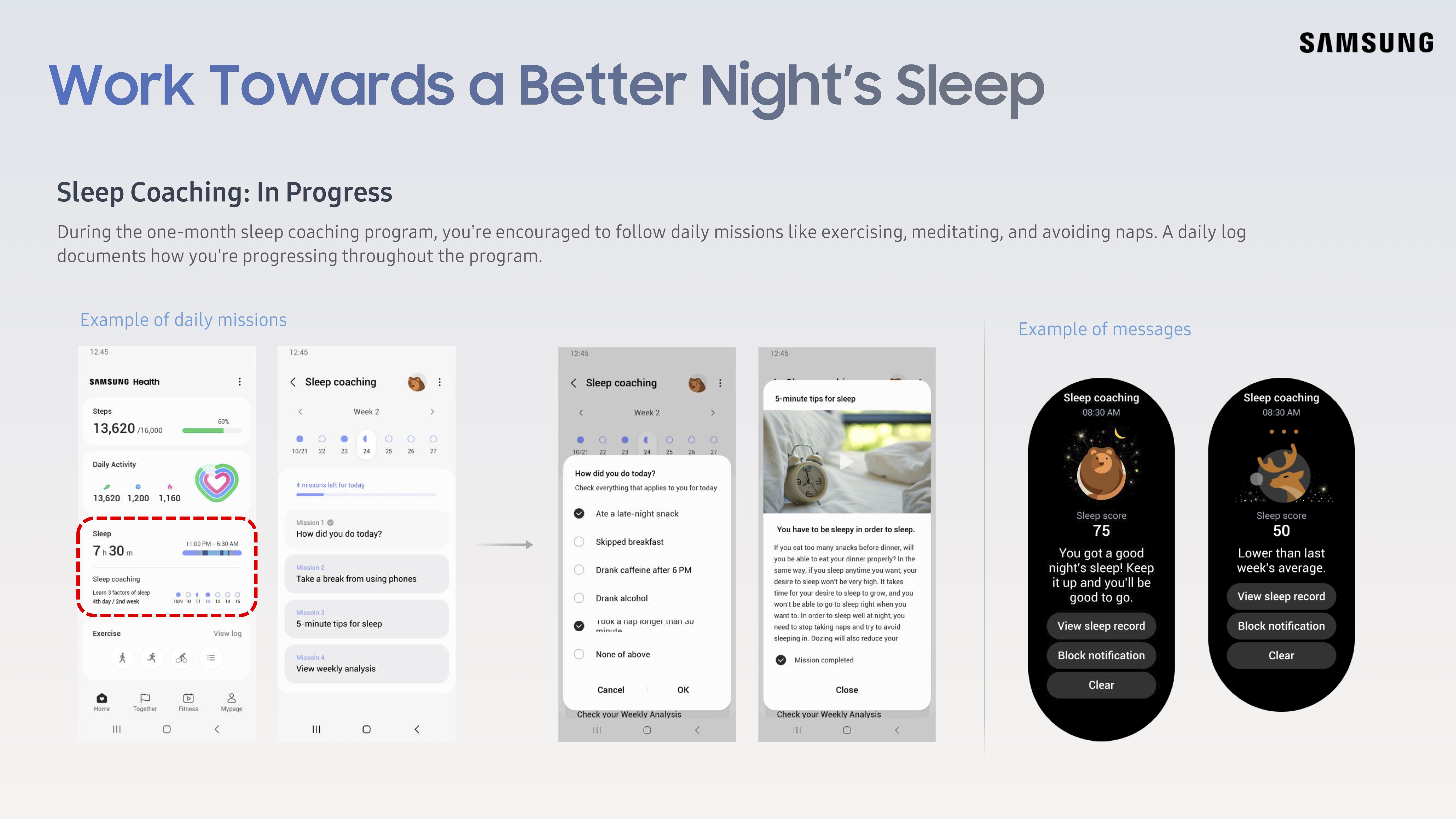 Galaxy Watch 4 and Watch 4 Classic owners will be able to get a fresh software update starting on February 10.