DJI has introduced their new Avata FPV drone, which can fly for 18 minutes and has propeller protection
DJI has released their newest drone to the public. The startup behind what they're calling "the ultimate immersive drone experience" claims that Avata gives users "complete control" of their drone from the comfort of their own first-person view (FPV). To get "the virtually out-of-body feeling of FPV flight," DJI Creative Director Ferdinand Wolf recommends using it with the DJI Goggles 2 and the DJI Motion controller. However, you can also use the DJI FPV Remote Controller 2 and the DJI FPV Googles V2 to pilot it.
The 410-gram Avata contains a 2,420 mAh battery that lasts for 18 minutes. Its ultrawide camera has a 155-degree field of view and a 1/1.7″ CMOS sensor, and its propeller shields keep it safe in confined areas. It has a 4K at 60fps mode and a "2.7K" mode that shoots at 50/60/100/120 frames per second.
The drone can hover like a regular one, speed up like a racecar, squeeze through small openings, and come to a stop "in a fraction of a second." The new Turtle Mode allows you to quickly and easily flip the drone back over if it ever lands on its back.
There are three distinct modes of operation, namely: Standard, wherein the Avata flies like other DJI drones, hovering in place through satellite navigation or bottom-mounted visual positioning devices; With the DJI FPV Remote Controller 2, you may switch to manual mode for complete freedom of movement and a really immersive first-person view of your flight.
Finally, Sport mode combines aspects of Manual mode's dynamic movement capabilities and Normal mode's main safety elements.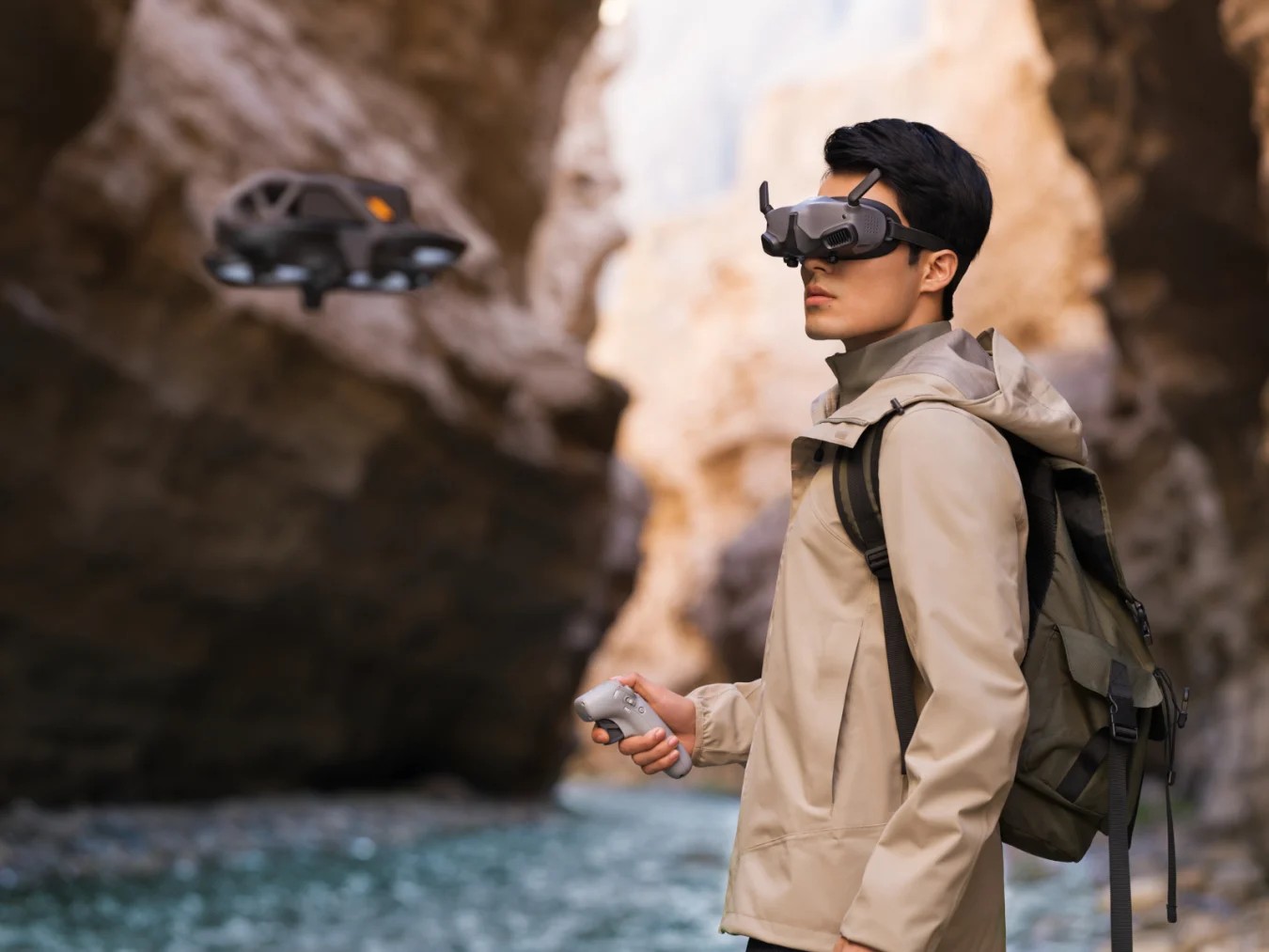 Prices for the DJI Avata start at $629 (or €579, £499) from DJI's web store today, or you can save money by purchasing it in a bundle with the DJI Goggles 2 and DJI Motion Controller for $1,388 (€1,429, £1,229). As a package deal with the DJI FPV Goggles V2 and the DJI Motion Controller, you can get all three for $1,168. In exchange for $279, you can have a set that includes two batteries and a charging hub.