Connecting Devices Without the Need for a Smartphone Online is Now Possible Thanks to a New Feature in WhatsApp
To test a feature that would allow users to continue sending and receiving messages even if the primary smartphone is not connected to the internet, WhatsApp has been testing this feature for several months now. On both Android and iOS, this feature has been made available to all WhatsApp users in the most recent version of the app.
The old way of doing things required you to make sure your main phone was still connected to the internet before you could have a conversation on your linked browser.
You must opt into the feature, which is still marked as "Beta," in order to make it work on your smartphone. In order to reconnect to a new device, you must first disconnect from all previous ones. By connecting it, you'll be able to communicate regardless of whether or not your primary smartphone is connected. Encryption from sender to recipient is maintained, as well.
With this new feature, linked devices can continue to receive and send messages for up to 14 days after the primary smartphone has been taken off the grid. There are situations where this might be useful, such as if you've lost your phone and need to keep in touch with people via WhatsApp, or if your phone runs out of battery and you're near a connected computer.
Sorry to say, you can't delete messages or conversation threads that are linked to an iOS device. Another limitation is that you cannot connect a tablet or a second smartphone.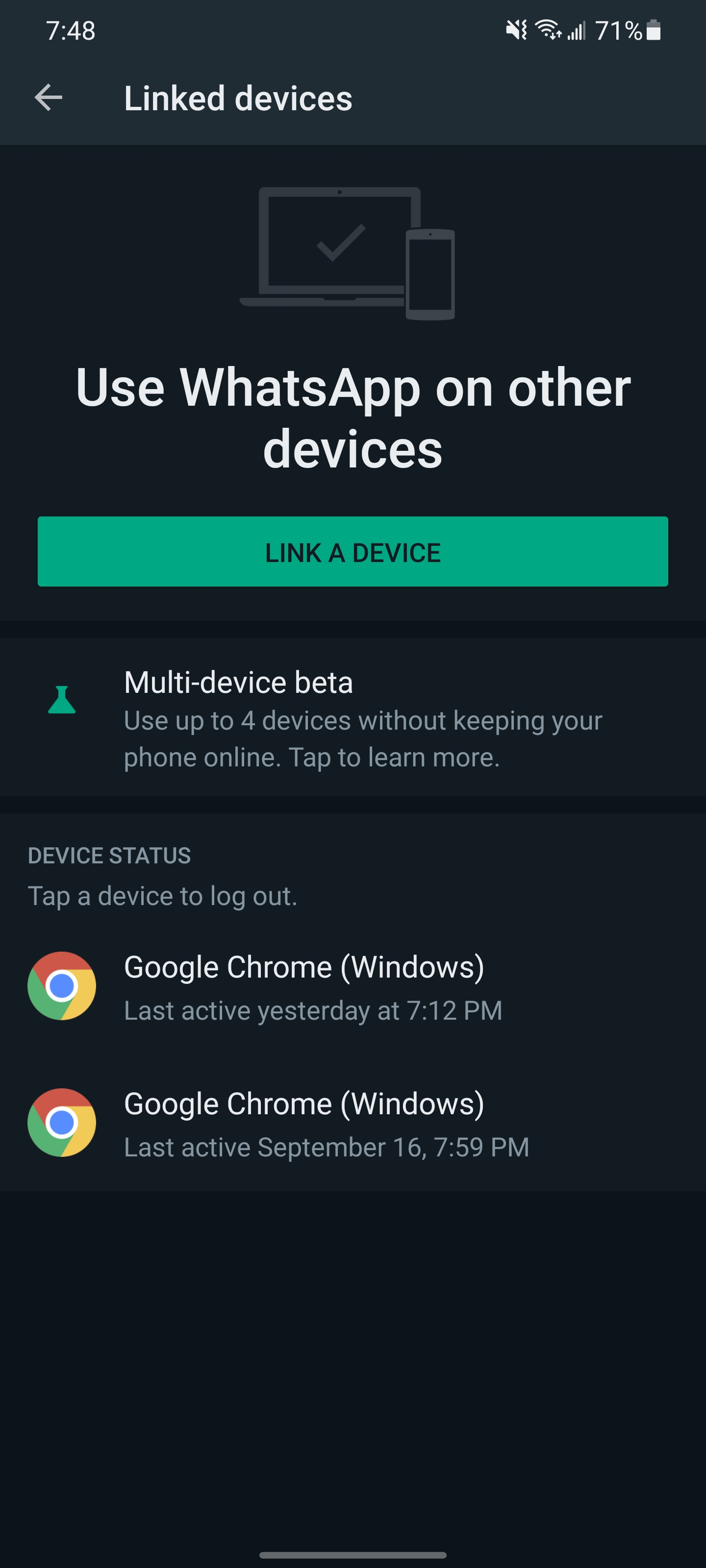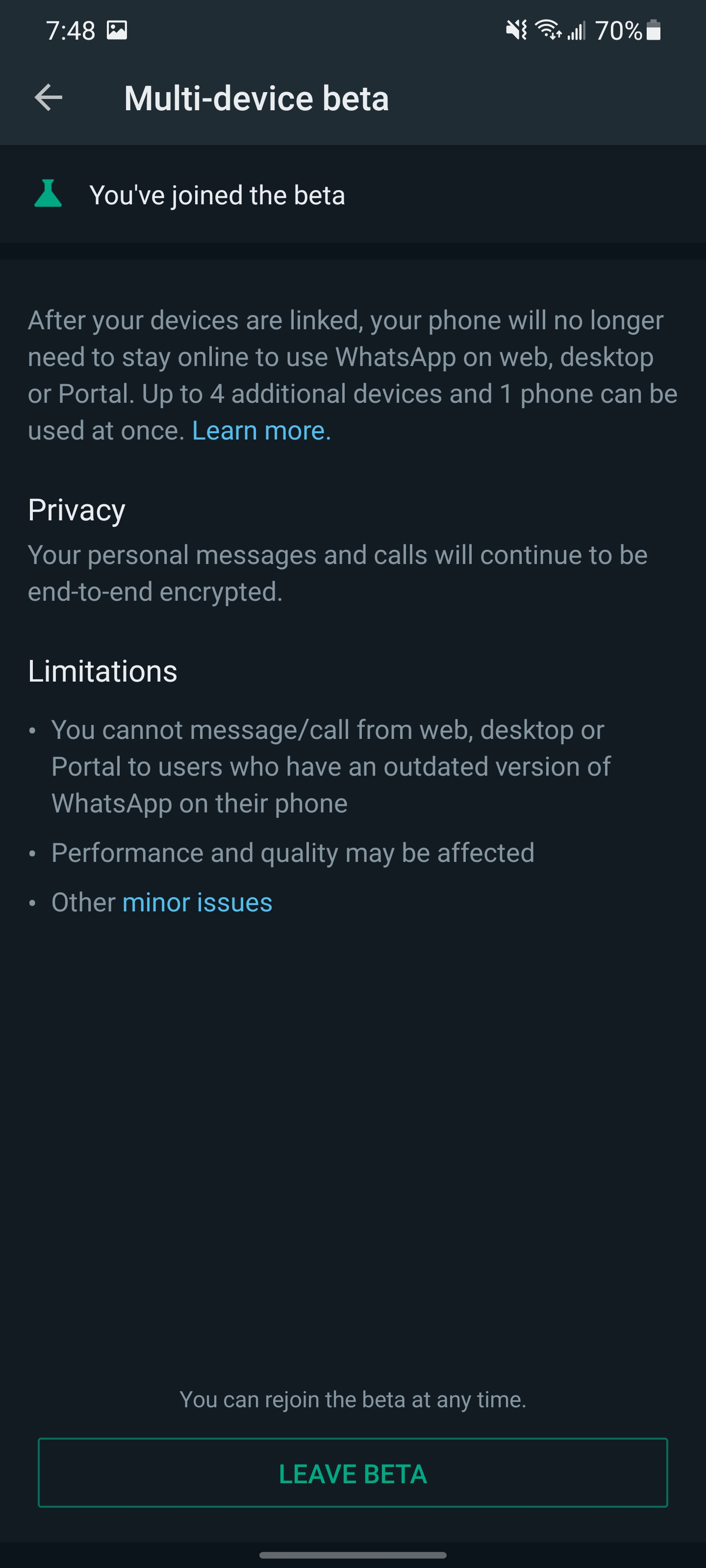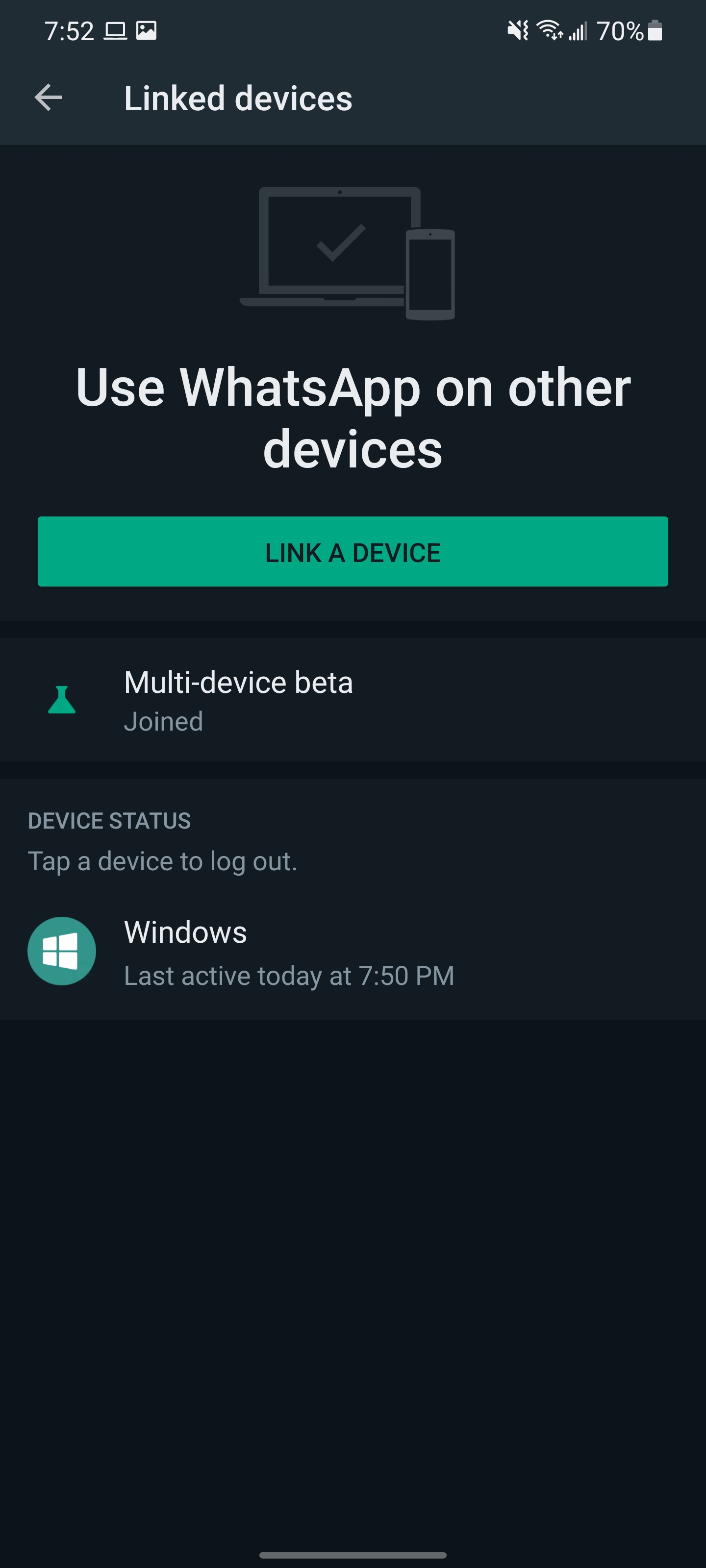 Update WhatsApp to the most recent version and select the three-dot menu to see if the feature is available. Afterwards, go to the "Linked devices" option and enable it.