Community is a feature that will allow users to connect together those who share common interests.
Groups make up what is known as a community. Groups with a common theme might be used to build a Community. Admins of the community can then manage and send messages to all groups at once. In this approach, each group's conversations can continue at the same time as notifications that affect all groups are made simultaneously. End-to-end encryption will be supported by the public.
Since competing applications allow users to search for and discover new groups, WhatsApp has stated that it will not be offering this feature. Messages can only be sent to one group at a time instead of the current five, as a result of the company's efforts to restrict the spread of false information among Community groups.
Admins and individual members of a Community may be banned, and the Community may be disbanded if WhatsApp learns of any unlawful, violent, or hateful behaviours occurring within it.
Regardless of whether a group is part of a larger community or not, WhatsApp is making changes to how individual groups operate.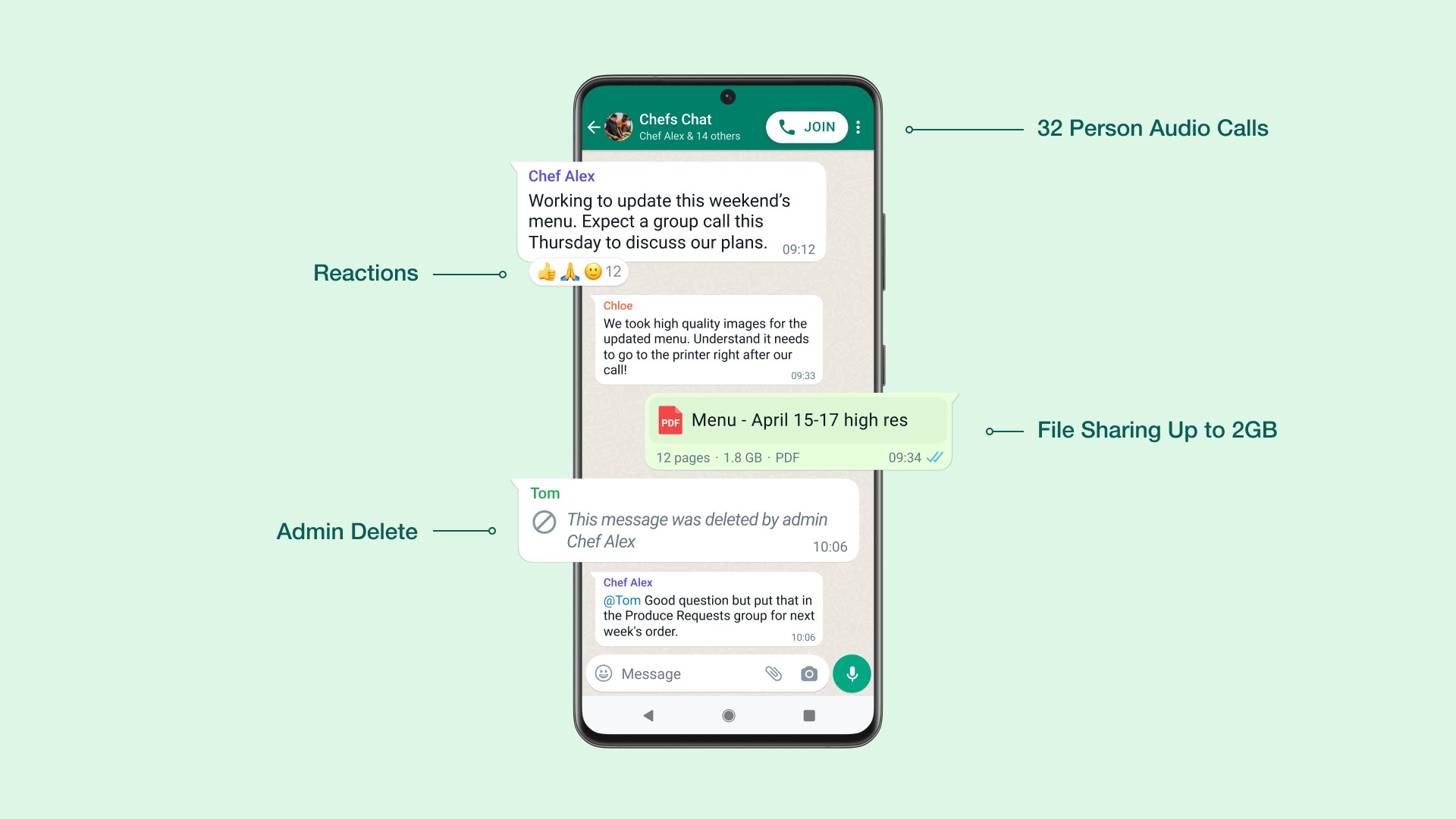 Members of a group can now respond to communications using emoji reactions instead of submitting individual emoji messages. Messages in a group can be deleted by administrators and will be erased from all devices. Sharing files of up to 2GB in size will soon be supported. For the first time, one-tap voice calling now allows 32 participants.
The new features will begin being rolled out to a small number of users this week, before gradually spreading to the rest of the population.