An Apparent Redesign of the Quad Camera, Featuring a Rumored rear Display, was Demonstrated by vivo X70 Pro+ Renders
The lineup is now complete, with the official releases of the vanilla X70 and X70 Pro having been joined by an unofficial rendering of the vivo X70 Pro+ design. There are some noticeable variations, yet overall, the phone's design language matches those of its relatives. Let's begin with the facts.
The third and final smartphone will be the largest of the three; its dimensions are 164.8 x 75.5 x 9.0 mm, with the camera bump increasing the thickness to 11.3 mm.
The Pro+ will have a bigger 6.7-inch screen, compared to the Pro's 6.56 and 6.50-inch displays. It will be punched to be curved and centred. Additionally, it was noted in the Google Play Console that this device will have a 1080p+ resolution.
I'm particularly interested in the camera on the back. There are four cameras in all, which include a periscope lens and a Laser AF lens and all of them are from ZEISS. Although the lens configuration differs (indicating various sensors), the triple LED flash is distinctly different.
What stands out is that panel extending off to the right of the camera island — why is that? It could be ornamental, or it could be a display on the back of the phone, larger than the display on the Mi 11 Ultra. Remember the NEX? That had a rear display. That's where vivo's experience was with rear displays.
Even so, information gathered by the GPC tells us that the vivo X70 Pro+ will be equipped with the Snapdragon 888 and 8 GB of RAM, while there is a possibility of the 12 GB variant being offered. This phone will handle 65W fast charging because it was certified to do so (the vanilla X70 will probably do 44W).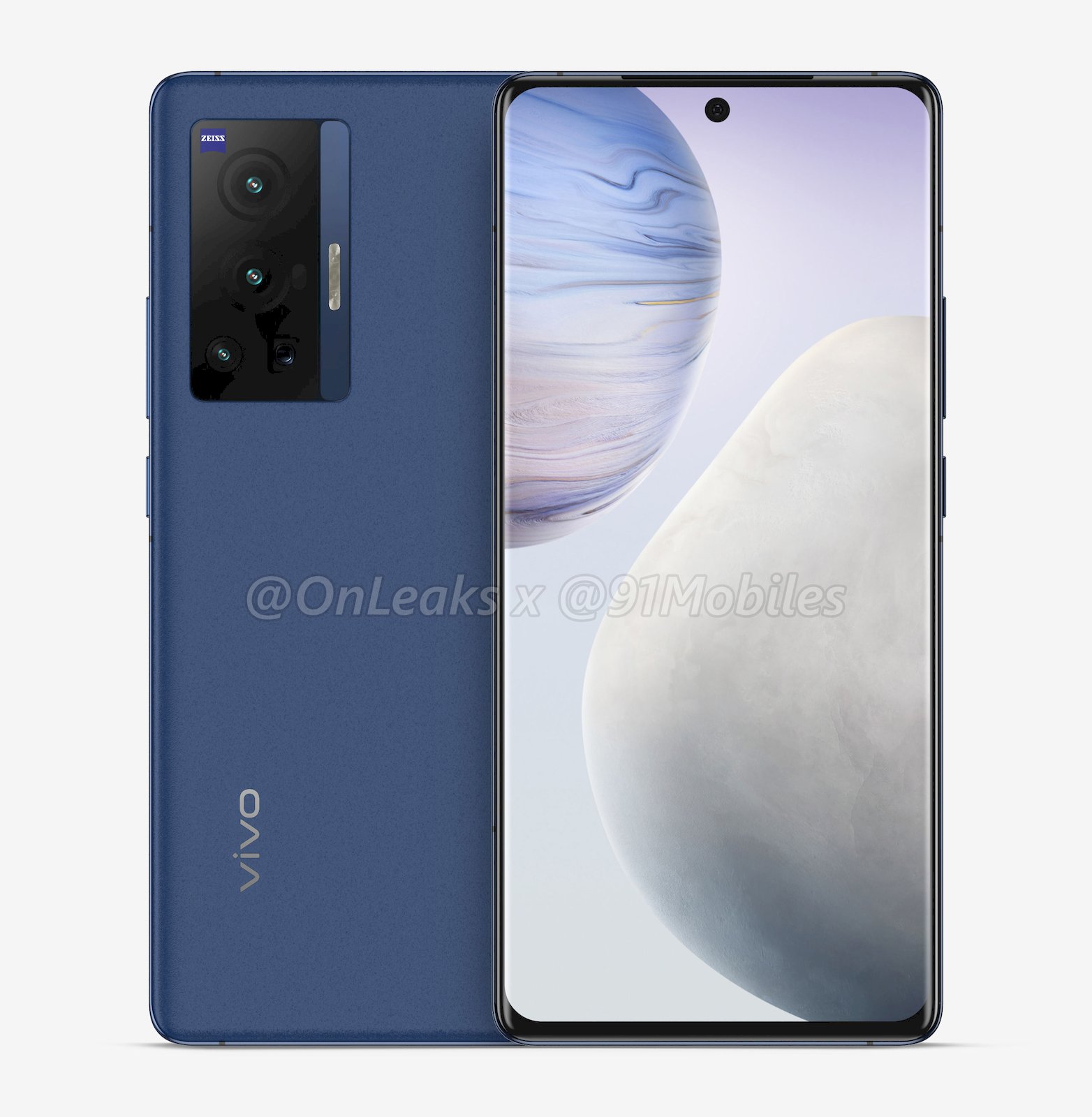 We just learned that Vivo is readying a proprietary ISP named the V1 for its X70-series smartphones. The image processing, regardless of whether a phone is using the Snapdragon 888 or a more standard processor, will be the same. This puts the decision on image quality in the hands of the cameras' sensors.
We can't reveal anything right now since they're still being kept under wraps. The X70 series is planned to be introduced in September and should be available worldwide.