Introduction
We took a new approach with our latest smartwatch review. First of all, imoo Watch Phone Z1 is directed at children and has a SIM slot to enable kids to make completely independent calls. Watch Phone Z1 comes after Watch Phone Z6, and though it is the latest offering from BBK Electronics subsidiary imoo, the numbers do not accurately reflect this fact.
Watch Phone Z1 is an IPX8-rated smartphone with a 2MP camera that's designed to withstand drops and splashes. The watch is targeted at kids aged between 5-12 and emphasizes safety and security with effortless communication to their parents' phones. There's an onboard GPS module too which helps you locate junior in real-time.
Are you better off giving your child a phone or a smartwatch? And what software is it running, how does it hold up, and what makes the price worth it? Let's look into the details of the imoo Watch Phone Z1.
Design and specs
The Z1 feels very solid and well put together in my hand when I open the box. This is a good option because it's made of hard plastic and has a TUV-SUD certified body and a 22mm strap with faux leather features. It also has plenty of ventilation. The IPX8 water-resistant watch, weighing 51 grams, has an enormous overall weight, given its dimensions. It still makes me look conspicuous on my wrist, and I'm certain it would look enormous on children's wrists.
One thing I would have appreciated is some physical buttons even though the swipe navigation on the 1.3" TFT LCD is well executed. The display comes with a pre-installed screen protector and although not the best in bright outdoor light, it gets the job done in almost all other scenarios. Resolution is capped at 240×240 pixels which is perfectly usable on such a small screen. You do not notice major color shifting from different angles which was a welcome surprise. There is no auto-brightness which is a bit of a letdown.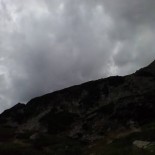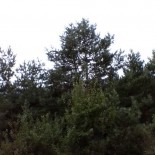 The watch also comes with an onboard speaker, microphone and built-in GPS receiver. Charging is handled via a proprietary magnetic charger that ends with a USB-A port. The power button is strangely mounted on the watch casing's back next to the microSIM slot and is quite small and thus hard to press. Our review unit comes in the vibrant Grapefruit Red color though there's also a more subtle Bamboo Green option.
Communication
Once you set up the imoo companion app on your smartphone (available on the App Store and Google Play) and bind the watch by scanning a QR code on its screen, you're good to go with using the watch. You'll also want to insert a compatible microSIM card in the watch and you can easily pop off the water-sealed gasket with your finger or make use of the provided SIM removal tool.
Software and companion app
The imoo Watch Phone Z1 uses Mocor OS, which is a variety of Google's Android OS. It is a simple fork of standard Android that provides the standard smartwatch functions, and it comes with an easy-to-use interface with big colorful icons. You cannot install third-party apps on this device. In order to interact with the device, you can simply swipe through the interface. Overall, it's quite functional as I had said earlier; though, I would like to have buttons to press as opposed to touch-based controls. I think that's better for children.
Battery life
The advertised battery life on the Watch Z1 is three days of mixed usage. In reality, I regularly got two full days of use with a 4-5% charge heading into day three. My use case included the following settings and use patterns:
Default watchface
Display brightness set to 66%
Constant cellular and Wi-Fi connection
GPS turned on
Several text and voice/video calls for testing purposes
Snapping up random photos with the watch camera
Plenty of digging though the UI
The 740mAh battery cell took just under two hours to charge from 0 to 100%. The imoo companion app gives out a notification to the paired smartphone each time you charge the watch.
Imoo has developed its own proprietary messaging app, which allows you to video call your friends without incurring exorbitant costs from your mobile service provider. The Z1 has a ton of great security features and parental controls, which are all stellar.
Even if the smartphone app needs some polish and there are some additional watch face options and better display options, and even if you're buying this product in the Western market, you don't have many other options. On Amazon, it's going for €149/£99, and €114/£99 can be found on imoo's own site. This "feature-rich" watch can help kids contact their parents in a discrete way.
Imoo is running a promotional campaign to commemorate the beginning of the academic year (which is good through September 13) in Europe that will reward customers who purchase an imoo Watch Phone Z1 and Z6 by providing them with a free imoo Ear-care headset, which normally costs €65/£49.
So if you're looking for a way to reach your kid and track their location in real-time without venturing into the smartphone world and all its complications then the imoo Watch Phone Z1 deserves your interest.