Content marketing is a powerful way to get your message out to the right people. But it's not easy. You need to create content that resonates with your target audience, optimize it for the search engines, and distribute it to the right channels. To make this process easier, there are a variety of content marketing tools available that can make your life easier.
The Top 20 Content Marketing Tools for 2023
From SEO tools to content creation tools, these tools make it easier to craft content that engages and drives traffic. Here are the 20 content marketing tools for 2023.
1. HubSpot
HubSpot provides an all-in-one marketing, sales, and CRM suite that helps you with all the tools needed to create actionable content, optimize it, and get it to the right audience. It is the most powerful marketing automation platform in the industry. Visit Website.
2. WordPress
WordPress is a popular content management system that provides marketers with all the tools necessary to create a blog or website as well as an easy-to-use publishing platform. Visit WordPress.
3. Trello
Trello is a great tool for planning and collaboration. It uses boards to represent projects and cards to represent tasks, allowing you to keep track of all tasks and projects in one place. Visit Trello.
4. Airtable
Airtable is used for storing large amounts of data in one place and sorting them with customized filters. It is widely used as a project management tool but can also serve a number of content marketing purposes.
5. Google Analytics
Google Analytics is a great tool for understanding your audience and tracking site metrics. You can track product purchases and form submissions, as well as set up behavioral events.
6. Buzzsumo
Buzzsumo is a multi-purpose content marketing and research tool. It helps you analyze what type of content will perform best for any topic and provides insights into the key influencers in your industry. Visit Buzzsumo.
7. Yoast
Yoast is one of the best content marketing tools for writing SEO-focused content. It is an easy-to-use WordPress plugin that helps to optimize content for a keyword, preview and edit meta descriptions, suggest relevant internal links, and more.
8. Ahrefs
Ahrefs is an all-in-one SEO tool that helps you search for keywords about a topic, track the rankings of your keywords, analyze competitors' keywords and traffic, and much more.
9. Google Optimize
You may use Google Optimize to determine which aspects of your website visitors interact with the most and to zero in on the parts of your website that still have room for development. It is equipped with statistical modeling tools that can replicate results in the actual world for any test.
10. Canva
Canva is a great tool for creating eye-pleasing visuals without needing editing skills. It offers templates to help you design social media posts, blog cover photos, and other types of visual content.
11. SEMrush
SEMrush is the go-to software for increasing online presence and optimizing search engine results. Their comprehensive tool suite and reports assist businesses in improving various marketing strategies, including SEO, PPC, SMM, and more. Learn More.
Read SEMrush full Review Here. 
12. ClearScope
ClearScope is a content optimization tool that provides AI-powered recommendations to increase organic search traffic. It helps improve content visibility and provides detailed insights into how content can be improved.
13. CoSchedule
CoSchedule is a great tool for managing and organizing content marketing campaigns. It helps you plan, collaborate, and measure the performance of your content marketing.
14. UberSuggest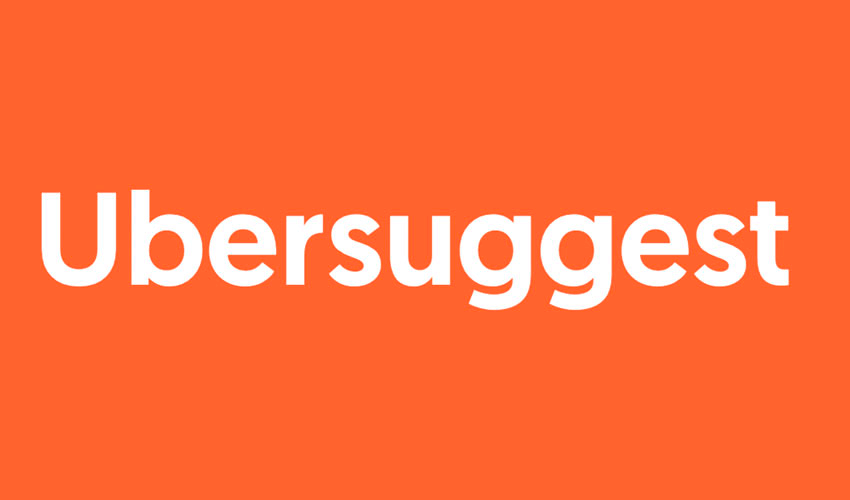 UberSuggest is a keyword research tool that helps you find the best keywords for your content. It provides detailed analysis of your competitors' keywords and helps you optimize your website for better search engine rankings.
15. Answer the Public
Answer the Public is a great tool for content research. It helps you find questions that people are asking about a specific topic, giving you ideas for content that will resonate with your audience.
16. Noisli
Noisli is a great tool for improving your focus and productivity. It offers ambient sounds that help you focus and block out distractions.
17. Bear
Bear is a great tool for writing and organizing your content ideas. It's a simple and intuitive writing app that helps you organize your content and collaborate with other writers. Visit Bear Content.
18. Ulysses
Ulysses is a great tool for managing your writing workflow. It helps you write, edit, and export your content in different formats.
19. Notion
Notion is a great tool for organizing and managing your content. It helps you create and store content in different formats, as well as collaborate with other writers.
20. Vidyard
Vidyard is a great tool for creating and hosting videos. It helps you create interactive videos and personalize them for each viewer.
Conclusion
Content marketing is a powerful way to reach your target audience and drive traffic and sales. To ensure you get the most out of your content marketing efforts, it's important to have the right tools to create, optimize, and distribute your content. From SEO tools to content creation tools, the best content marketing tools can help you create content that engages and converts. With the right tools in place, you can create content that sets your business apart and drives success.